Building a panelized small house kit requires building permits and inspections similar to the construction of a traditional stick-built home. When working as a DIY general contractor on your home-building project, understanding codes and legal requirements upfront is crucial for developing your overall building plan.
No matter where you build, navigating the permit process requires legwork and research. While there are many universal building requirements for homes, every city or county has varying construction or zoning regulations that may affect your project.
Why Are Building Permits Required?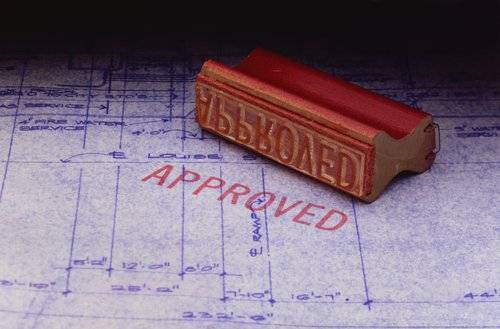 Authorizing the construction of a new home kit ensures the plans, materials, and methods used for the project meet various regulations for safety, design, and zoning. These standards ensure that you and future owners of your new home feel confident that the house kit meets requirements established in the building trade industry.
Also, the community as a whole benefits from standardized construction outlined through building codes. For example, improper preparation of the land may cause drainage problems for neighbors or the storm sewer system.
Guidelines often address common challenges for homeowners in the area that arise due to the local climate. Building requirements for a home in Colorado or Minnesota would likely require roofing specifications related to the weight of heavy snow—that's why we offer an option to increase roof thickness for heavy snow loads. Likewise, Florida permits would focus on building codes addressing hurricane winds—which are less of a threat when you build one of our hurricane proof house kits.
In addition to a general building permit, your project may require permits (and inspections) for electrical, HVAC, plumbing, fire protection, grading and drainage, and wrecking, if you happen to be razing an existing structure on an infill lot.
What is the Building Permit Process?

Start by doing some initial research online. You'll want to get specific when searching on Google. Start with a search something like this: "Get a building permit in [your city and your state]."
Many of the agencies responsible for issuing building permits have websites with pages for frequently asked questions (FAQs) that outline the permit application and approval process step-by-step. Some even offer online applications to make the process more convenient and efficient.
After reviewing the information online, schedule a meeting with a representative from the permit office. Discuss which prefab home kit from Mighty Small Homes you'd like to build, where you want to build it, and your timeline for completing the home. Ask lots of questions and take notes.
Step-By-Step Instructions for Building Permits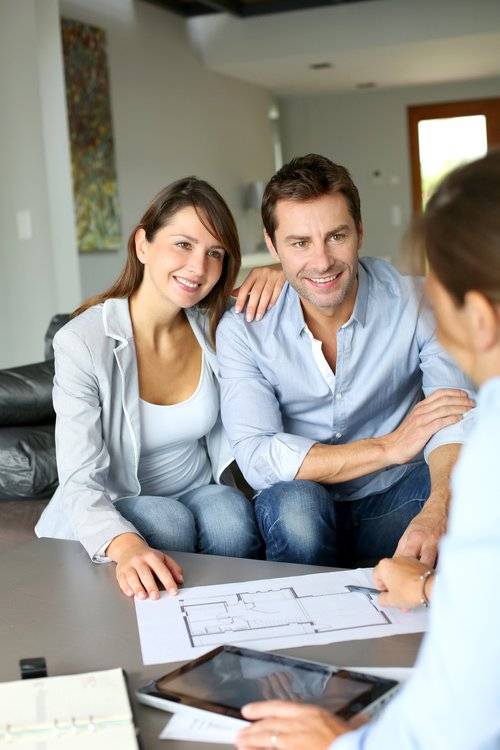 Complete the following steps to obtain a permit for building your small house kit:
Contact your local office to discuss your project. Ask about all the required permits and inspections.
Prepare your permit with supporting documentation. You'll need the following:

Engineer-stamped building plans
Site plan
Survey
Title
Completed value
Foundation type
Roofing
Exterior finishing

Submit your application with fees.
Post the certificate at the job site.
Schedule the necessary inspections.
What Permits Are Needed for Building a House Kit?
To build your home kit, some of the potential permits that may be required include the following:
Grading Permit
Building Permit
Electrical Permit
Mechanical Permit
Plumbing Permit
Septic Permit
Plans Inspection
Sediment Control Inspection
Foundation Certification
Sub-Slab Inspection
Plumbing Rough-in Inspection
Electrical Inspection
Insulation Inspection
Final Building Inspection
The building code representative should tell you about other project reviews or permits needed. Reviews or permits may be required from these agencies:
Local municipal sewer and water company for flooding concerns, etc.
Public works for dumpsters and sidewalks
Health department (if your home kit is using a septic system)
Fire protection
Larger metro areas may have multiple jurisdictions managing home construction. Large cities within a county also may require additional permits and may have zoning ordinances.
How Much Do Building Permits Cost?
The average cost of a building permit is about $1,300. The cost can range from a low of about $400 to a high of $2,000. In larger metro areas, a building permit for a new home could add several thousand dollars to your budget. Some agencies base the cost of your permit on the completed value of the home, or its square footage.
"It's my property—I can do what I want"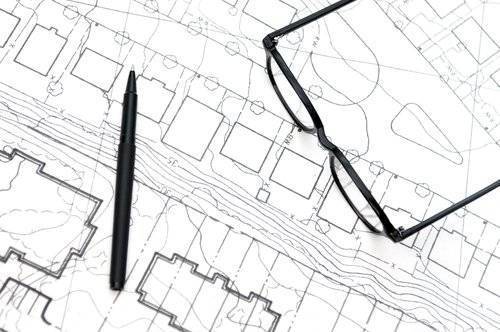 It's a free country but, not exactly. Over time, neighborhoods have adopted reasonable regulations called setbacks to create an essential structure for safety, privacy, and environmental protection. Imagine a street with a home built right on the front property line—that would create a safety issue.
Setbacks
Think of setbacks as the margins that make the document you're writing on your computer more organized and easier to navigate.
Before submitting your application for a building permit—which often includes a site plan of the home on your property—you'll need to know about these setback margins. As you evaluate lots and compare them with the dimensions of kit home models from Mighty Small Homes, you must know these setbacks for the property you want to buy in order to be sure the home will fit.
Easements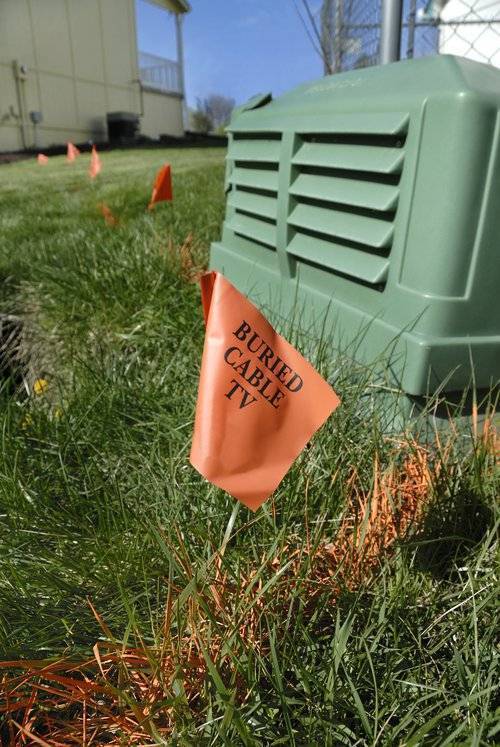 Related to setbacks, you must also consider any potential easements. While you may own the property where you plan to build your home, there may be areas of your land that another person or entity has the right to use without having ownership. Utility easements are one of the most common types. The cable, electric, or water company will have access to service utilities that run through your property because of easements written into the property deed.
Easements are typically reasonable limitations on property ownership. You would want the electric company to be able to fix a downed power line that runs on your neighbor's property. Your property deed and survey will include easements for the land. There are almost a dozen types of easements. If you are unsure of the type of easement, or otherwise have concerns about them, consult with an attorney that focuses on land rights.
HOAs and Deed Restrictions
When considering a lot in a subdivision, ask for the deed restrictions and other information from the homeowner association covenants. There may be certain requirements for your home's exterior finish, size, and numerous other details. Don't sign a purchase agreement until you're certain your project adheres to these requirements.
Older neighborhoods often enforce rules that help maintain the historic character of the area. Building on an urban infill lot in one of these neighborhoods can make a lot of sense. Just be sure that you understand any special restrictions.
Protect Yourself and Your House Kit Project with Insurance
Just as you would not build your home without all the necessary permits and inspections, you would start building or even purchase land without having insurance.
Types of Insurance Needed for Home Building
Title Insurance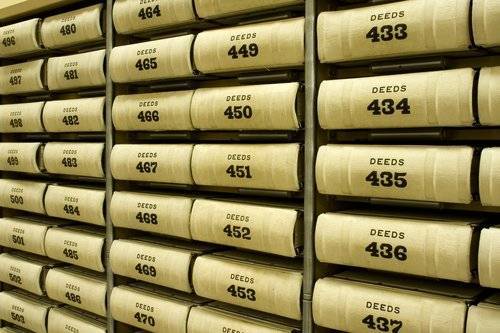 This protects you from errors or omissions in your title, or someone claiming ownership of the land you want to build on. Claims over an unrecorded easement could upend your property ownership rights.
During the purchase process, a title company researches the history of the property, searching for any problems that could prevent you from having a clear title of ownership. The title company also looks for any liens or levies attached to the property.
The insurance policy covering your property interests will protect you if there is anything wrong with the title. These policies are in addition to the title insurance required by a mortgage company to protect their interest in the property. A policy for the mortgage company would not protect you from any losses you may incur from a property rights dispute.
Builders Risk Insurance
The alternative name for this insurance, "course of construction" insurance, offers a better idea of the purpose of this type of coverage. These policies offer specified coverage of the project that runs from the beginning until completion.
What's covered? Most policies cover losses due to natural events such as fire, lightning or wind. They often cover theft and vandalism on the job site. You'll want to discuss the project with an insurance agent to craft the proper coverage. Often these policies are customized for specific inclusions or exclusions.
Coverage could include financial losses, such as additional interest cost, that you might incur due to delays caused by a subcontractor or acts of nature.
If you are using any subcontractors, ask for a copy of their insurance certificate to make sure they have adequate coverage.
Homeowner's Insurance
You need this, and if you have a mortgage on the home, the bank will require you to carry homeowner's insurance. This policy covers destruction and damage to the home, both interior and exterior. Further, these policies cover your belongings in the home.
If you've never carried homeowner's insurance, you'll need to talk with an agent about the three types of coverage available: actual cash value, replacement cost, and guaranteed replacement cost.
Some good news for those building a new house kit: A homeowner's policy can cost up to 35% less to insure a newly-constructed home. You can pocket these savings, or purchase coverage that lowers your deductible or provides additional protection.
More from our How to Build a Small House Kit series:
How to Build a House Kit, Part 1: Getting Started
How to Build a House Kit, Part 2: Choosing Land
How to Build a House Kit, Part 3: Choosing a Foundation
How to Build a House Kit, Part 4: Choosing the Best Home Kit
How to Build a House Kit, Part 6: Shipment and Preparing for Delivery
How to Build a House Kit, Part 7: Assembling Your House Kit (coming soon)
How to Build a House Kit, Part 8: The Finishing Touches (coming soon)
Frequently Asked Questions
The average cost of a building permit is about $1,300. In larger cities, a permit can cost thousands of dollars. Some permits are based on the square footage of the home.
Often, a building permit expires if the project does not begin within 6 months and is not completed within a year of the date the permit was issued. Just like codes and regulations, the length of time permits stay valid may differ in various cities and counties.
Title insurance is a policy that covers property buyers and lenders from property rights claims that were not discovered in the search of the title history. This may involve liens, easement claims, or full claims of ownership. Problems may arise because of mistakes made during previous property transfers.
Many parts of building codes across the country are the same, established over the years by industry professionals to protect public health and safety. Still, many communities identify unique requirements for construction in order to account for climate or other conditions unique to the area.