House flipping has become a popular way in real estate investment. But when it comes to investing in property, what's the best strategy? Should you buy an old, run-down house and fix it up, or should you build a brand-new prefab home from scratch?
Suppose you are considering investing in real estate but are still deciding whether to renovate an old property or build a new prefab home. In that case, both options come with advantages and disadvantages. Understanding these helps you make an informed decision.
Flipping Old Homes
House flipping or rehabbing involves buying an older house that needs repair and renovating to make it livable again. One of the advantages of rehabbing is that it can be a cost-effective way to invest in real estate if done wisely. Often, you can buy an old house for a relatively low price and then make improvements that increase its value.
Challenges Of Rehabbing
There are challenges to rehabbing old homes that require careful thinking and professional insight. Primarily you need to identify a property suitable for flipping.
Tips for Identifying a House to Flip
Evaluate if the house has cosmetic and not structural problems. If a house looks worse than it is, it's probably a good pick.
Looking in areas attracting other investors, neighborhoods that are gentrifying and have new businesses in the area could be a good choice to start looking.
Make sure the house you're looking at meets the 70% rule
What Is The 70% Rule In House Flipping?
The 70% rule rule in house flipping is a guideline to determine the maximum price you should pay for a property to make a profit. The rule states that an investor should pay no more than 70% of a property's after-repair value (ARV) minus the cost of repairs.
Here's how the 70% rule works
Study home values and recent sales in the neighborhood where you're looking. Evaluate homes of similar size and features. If some are on the market, tour to see if they have been updated. These comparisons, or "comps" for short, help you know the approximate value after completing the rehab.
Rehabbing Nightmares: Why Renovation Costs Spiral Out of Control
Forget reality shows. In the real world, house flipping isn't that easy. The process of rehabbing a house comes with its fair share of challenges, hurdles, and hidden risks that can quickly turn the dream of profit into disaster. In this section, we delve into the less glamorous aspects of rehab investments, shedding light on the potential pitfalls that investors may encounter.
Potential For Unforeseen Structural Issues
Structural issues pose one of the most significant invisible risks when flipping a home. When working with an older home, knowing what problems are lurking in the walls and underfoot can be challenging. This can lead to unexpected expenses and delays. Sometimes an inspection may not identify damage that drives up expenses. The cost involved is mostly speculative.
Need For Specialized Skills And Expertise
Rehabbing sometimes requires specialized skills and expertise. Depending on the home's condition, you may need to hire experienced contractors for structural repair or electrical and plumbing. This can add to the project's overall cost and make it more difficult to stay within your 70% boundaries. For example, you might start with a property that needs only cosmetic repairs, like new paint and flooring. But as you begin the renovation process, you discover an electrical system needing updating to meet code requirements.
Time-Consuming Process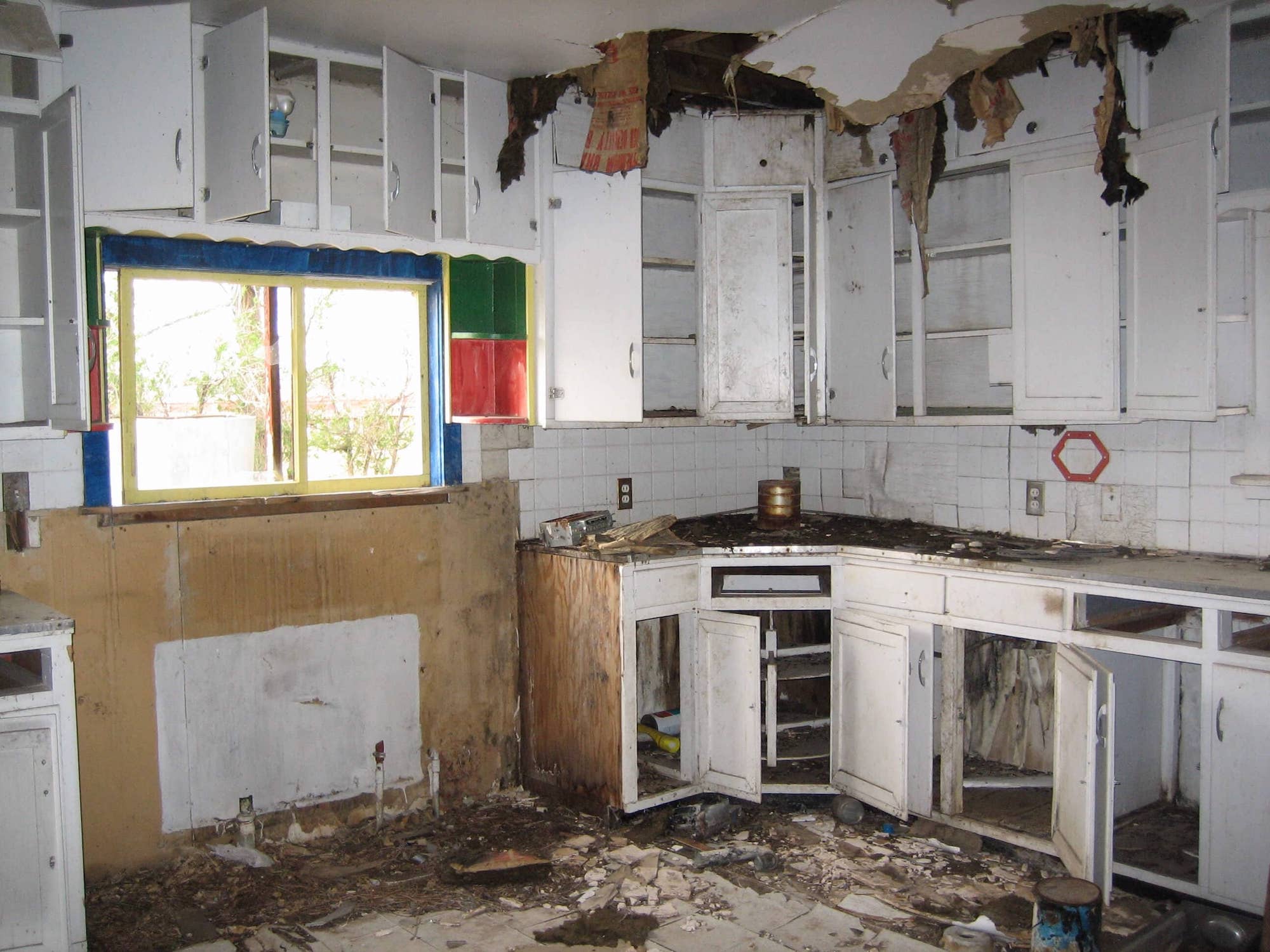 Flipping requires significant time and effort – sweat equity. It's not a get-rich-quick scheme, and if you're unwilling to do the necessary work, your dream of profit turns to a loss. Before diving into the world of house flipping, ensure you're prepared for the time commitment. Flipping an old house requires careful planning, organization, and a willingness to put in the time and effort required to see the project through.
Other Common Flipping Hurdles
It's important to avoid common house-flipping mistakes. For example, underestimating the cost of repairs or overestimating the property's potential resale value can lead to financial losses. It's also important to have a solid understanding of your area's real estate market and a clear plan for managing the project from start to finish.
When you're flipping a house, you're not just buying a property and selling it for a higher price. You're renovating and repairing the property to increase its value. This can be lengthy process, especially if you encounter unforeseen issues with the property or structure.
Benefits of Building a New Prefab Home over Flipping
The alternative to avoiding the risks of flipping an old property is to invest using a new prefab home kit.
A challenge may be finding a suitable lot for construction. Consider urban neighborhoods that are rebounding after years of neglect. These areas may have affordable vacant lots that are perfect for building with a prefab kit. Once the location that meets your needs and budget are finalized, building a new prefab home offers you far wider choices at less risk.
Standard Models and Sizes
Many companies like Mighty Small Homes offer a range of sizes and models that can fit into the style of existing neighborhoods. This lets you get building faster using a standardized kit size. Prefab homes are built off-site in a factory and then transported to the final location for assembly. You won't have materials like studs and plywood stacked at your building site. The building panels require less space.
Customized Designs
A location with an unusual lot size may require a custom design. You can work with Mighty Small Homes to design a home that meets your requirements.
Predictable Construction Timeline
Another advantage of building new prefab homes is the predictable construction timeline. Because the homes are built in a factory, there are fewer weather-related delays and other unforeseen setbacks. This can help you plan and manage the project more effectively.
Most customers building with Mighty Small Homes have their homes under roof in 1-2 days and completed in as little as 6-12 weeks.
Less Skilled Labor
Unlike a traditional stick-built home, a new kit home won't require skilled labor for the lengthy framing time to get under roof. A crew of 2-4 people can get the job done. Prefab homes are designed with standardized components. These components are carefully engineered and precisely manufactured to fit together seamlessly. As a result, the construction process is simplified. Here's what's involved after you have your base plate: carry and position the panel, square it, and secure it with screws and nails, then repeat.
Energy Efficiency
Prefab homes are more energy-efficient and sustainable than older homes, which can lead to lower utility costs – a real selling point. The panels include the insulation, so there is no additional work involved.
However, there are also some challenges to building new prefab homes. One of the biggest challenges is the upfront costs. Building a new home can be more expensive than rehabbing an existing home, especially if you're looking for a custom design.
How Sustainable Kit Homes Save Money
6 Reasons for Building Small Homes with SIPS
5 Reasons to Build a Small Home
Busting the Biggest Myths about Small Homes
Cost Effective
It is easier to budget the expenses with a home kit. It is a predictable process and without surprises. One challenge is the upfront cost of the kit. The standardized components and construction make estimating and controlling costs easier during the planning and budgeting stages. This leads to the potential to make a good profit with less costly unknowns.
Success Story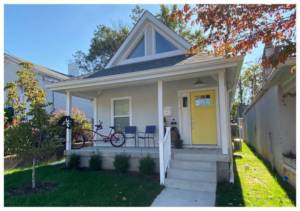 A rehabber built a 1,146-square-foot Mighty Small Homes Cottage on an infill lot in the popular urban neighborhood in transition. After all costs, the project managed a profit of $70,000 – selling at $269,000.
The total cost was $200,000. That included the $33,500 for the kit, and the remaining included the land and building with high-end finishes.
Project Highlights
Included high-end finishes because of urban location
Sold quickly despite being $96 more per sq. ft. than other homes in the area
High-performance features: Energy Efficiency, Extreme Weather Protection/Safety
Insurance costs for the buyer were 50% less because of new build
Choose The Right Company
Choosing the right company to build a prefab home for flipping is an important decision that can impact the success of your project. Many prefab home companies like MSH have builder programs that make it easier for builders to build and sell their homes.
Tips for choosing the right company
Research the company's reputation
Look for reviews and testimonials from previous customers to get an idea of the company's reputation. You can also check with the Better Business Bureau to see if any complaints have been filed against the company.
Check the company's experience
Make sure the company has experience building the type of prefab home you're interested in. Ask for examples of their previous work and references from previous clients.
Recent Builds & Customer Projects
Review the company's design options
Look for a company that offers various design options. This gives you more flexibility in choosing the style and features that appeal to potential buyers.
Check the quality of materials and construction
Make sure the company uses high-quality materials and construction techniques that will result in a durable and long-lasting home. Ask about the materials used in the building and check for any certifications or standards they adhere to.
Compare pricing and services
Get quotes from multiple prefab home builders and compare their pricing and services. Make sure you understand what's included in the price and ask about any additional costs that may come up.

Consider the company's warranty and customer service
Look for a company that offers a warranty on their work and has good customer service. You want to be sure that any issues or problems arising while building or after completion will be addressed quickly and effectively.
Learn How it Works
Unlock Profit Potential without Risks of Flipping
Remember, real estate investment is not a one-size-fits-all endeavor. And especially with flipping, it requires a keen eye for opportunities, a realistic assessment of your skills and resources, and a willingness to adapt to market conditions.
Real estate investing requires a stomach for risk. Compared to the uncertainty of flipping, building a Mighty Small Homes prefab kit lets you invest with less risk. And that's worth something too.
The choice depends on your preferences, investment goals, and the time and effort you are willing to invest.
Contact Mighty Small Homes. We can help you run the numbers.