A larger house is better than a small one, right? That way of thinking reflects our need to accumulate more, more, more. It's also why myths about small or tiny homes–such as claiming they don't include enough space for storage, privacy, or entertaining guests–can discourage some from considering small homes when building a new residence or dwelling.
Luckily, more and more homebuyers are getting wise to these myths, building their own panelized kit homes, and enjoying the unique benefits of small home living.
What is the Appeal of Bigger Homes?
We didn't always live so large. Over the past 40 years, the average home size in the United States increased well over 1,000 square feet, according to the U.S. Census Bureau. In 1970, our homes offered under 500 sq. ft. per person; it was even less in the 1950s. Fast-forward to today, and each of us now has over 800 sq. ft. to ourselves within homes that average around 2,500 sq. ft.
But this trend towards bigger homes is changing. Whether it's for cost savings, sustainability, a smaller carbon footprint, or some other advantage, there's evidence showing today's home buyers are finding small homes more appealing, and drifting further away from "big."
Read More: Retirees Can Live Large in Small Homes
Just like we're attracted to bigger portions at restaurants–despite worrying about bigger waistlines–we're also attracted to bigger homes, despite their known downsides.
Meanwhile, nature offers an example of how bigger homes are not always better: When a colony of honey bees grows and becomes less efficient due to becoming too large, the colony splits to form newer, smaller hives.
When it comes to our homes, culture typically dictates our desire for bigger and more. We tell ourselves stories about why we need a large house.
That's why we're here to reveal the truth and bust the biggest myths about small homes:
Myths About Living in a Small or Tiny Home
Myth #1 | Small homes don't have enough space for storage.
Just open a drawer or closet in some of those historically huge houses. Look in the basement. Throughout, the home is packed with stuff that was wanted at some point, but maybe not needed. Accumulation happens slowly.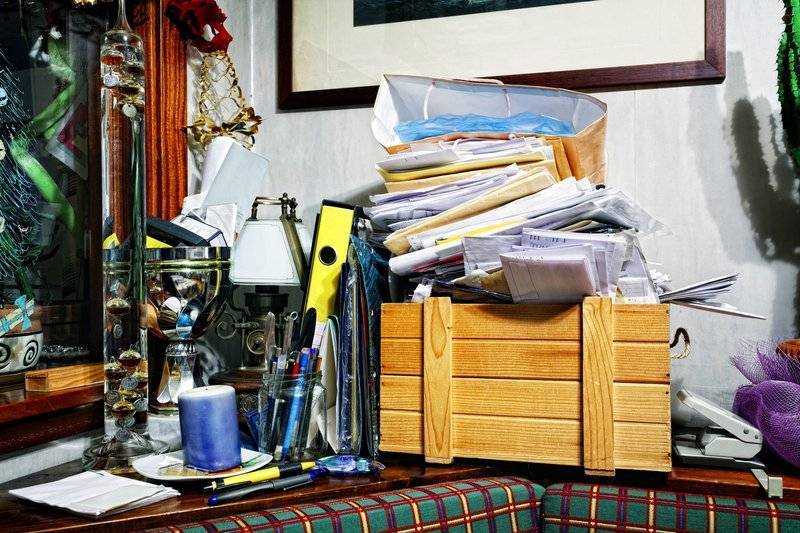 Downsizing requires prioritizing what's important and necessary. Whether big or small, decluttering can build a sense of confidence, reducing your anxiety and tension while increasing energy, according to Alice Poyes Ph.D in Psychology Today. She also notes that decluttering often helps find lost treasures.
There is no shortage of creative ideas for maximizing storage space. Check out these boards on Pinterest:
We're also curating storage and decorating ideas on numerous Mighty Small Homes Pinterest boards. External Link. Opens in new window..
Consider the unused vertical space in the home. Bookcases and cabinets easily make use of that space. An architect in New York City built bookshelves near the ceiling of his small apartment to house hundreds of books.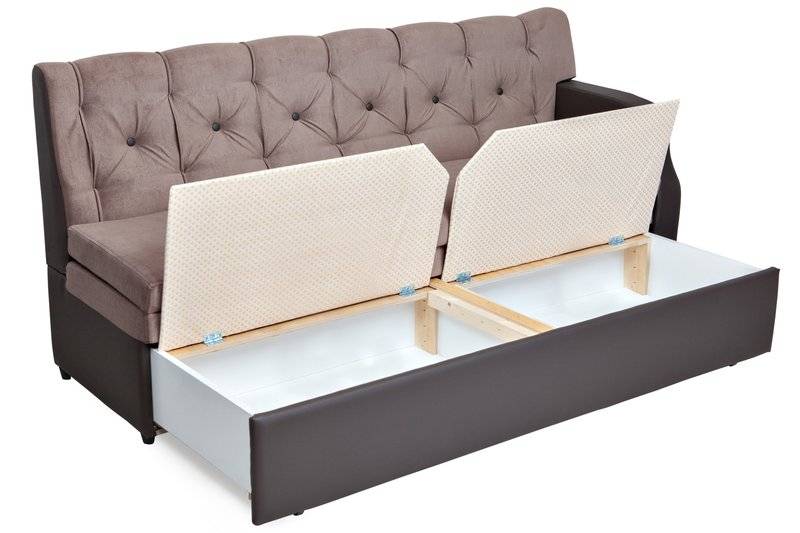 There are also creative storage opportunities in furniture pieces such as coffee tables, ottomans and under beds or in headboards. Space under stairs to a loft is often underutilized.
Ultimately, your storage possibilities are too numerous to list, and are limited only by creativity.
Myth #2 | Small homes don't offer space to be alone.
There's no denying the value of being able to take some time to decompress and recharge, or simply just take a moment for yourself. Of course, what we call "alone time" these days typically involves focusing on a smartphone, which requires a mere 10 square feet of space.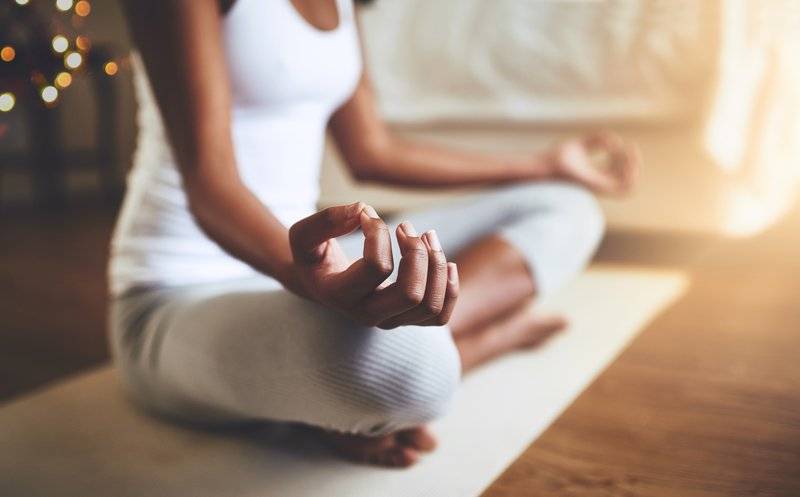 Americans are used to having considerable space to themselves. At 829 sq. ft. of floor space per home resident, the U.S. ranks second behind Australia's 958 sq. ft. Meanwhile, France, Germany, Spain, and Italy all average about 441 sq. ft. per resident. At the extreme low end are Hong Kong, China, and Russia, averaging just over 200 sq. ft. per resident.
Well-designed small homes have one or two bedrooms, along with open floor plans combining the kitchen, dining, and living room. Mighty Small Homes built with structural insulated panels (SIPs) have open ceilings that can allow space for a loft. All of these spaces offer an opportunity for privacy and personal time. Retreating to a deck or lawn chair in the back yard is another option.
In addition to offering space for personal escape, small homes also support the extrovert's need for entertaining. It's no myth that kitchens are the gathering place during parties. Patrick Donaldson, a Portland, Oregon architect, told Deena Prichep in an NPR interview. External Link. Opens in new window. that houseguests often migrate to the kitchen. In his work, he sees it every day. "The kitchen being the center of the activity, that's where everybody wants to be," he said.
Myth #3 | Small homes don't have space for kids or pets.
A small home with two bedrooms can be a perfect starter home for a couple planning a family. Likewise, a retired couple could still have space for visiting grandchildren. The open space of the living room offers space for a toddler to roam, and it's easier to keep a watchful eye.
Also, families in much of the 19th century lived in homes much smaller than they are today.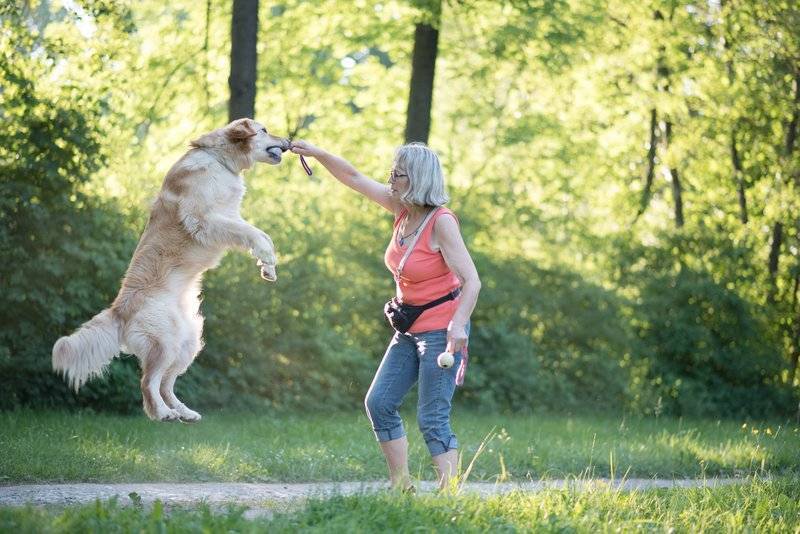 The furry family members adapt well in any space. More often than not, they want to be where you are. On the subject of a big dog in a small home, Dr. Marty Becker said in a Q&A. External Link. Opens in new window. that canines can be happy in either a small home or a massive ranch, as long as the owner provides adequate exercise.
The temperament of some dogs – large or small – may be better for small homes or apartments.
Talk to your vet, who knows dogs and you.
Myth #4 | Small homes are not as safe.
Not all small homes are built the same. For example, kit homes built using Mighty Small Homes's system of prefabricated structural insulated panels (SIPs) are much more rugged than traditional stick-built homes.

The SIPs used by Mighty Small Homes are some of the strongest home and commercial building materials. They can withstand severe weather conditions, including hurricane-force winds and tornadoes. The panels are engineered to stand up to 150-mph winds, unlike many other prefab house systems.
Kit homes from Mighty Small Homes can be built on the same types of foundations as traditional stick-built homes, with the exception of the Carriage model. In tornado-prone areas, a basement offers the safest building solution.
The roof panels on our kit homes also withstand the weight of snow in areas with average accumulations. In regions with heavy accumulations, even stronger panels can be substituted in house kits.
Myth #5 | Small homes are not very energy-efficient.
Building a high-performance Mighty Small Homes kit drives utility costs lower because of the higher insulation value of our SIPs compared to a conventional stick-built home.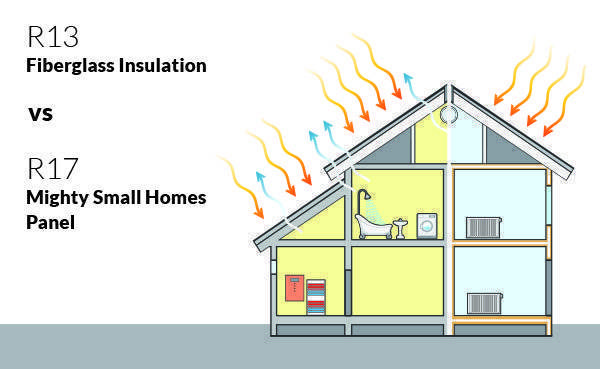 What makes SIPs strong also makes the prefab walls and roof panels more energy-efficient than conventional-built homes that use studs. SIPs seal tightly, keeping out drafts and making Mighty Small Homes house kits 2-3 times more energy efficient than traditionally built homes–which can save owners up to 60% on energy costs.
The U.S. Army Corps of Engineers tested the use of structural insulated panels. External Link. Opens in new window. for forward operations, finding that SIPs perform significantly better than wood-frame structures, huts, or tents.
Myth #6 | Small homes have limited options for decorating.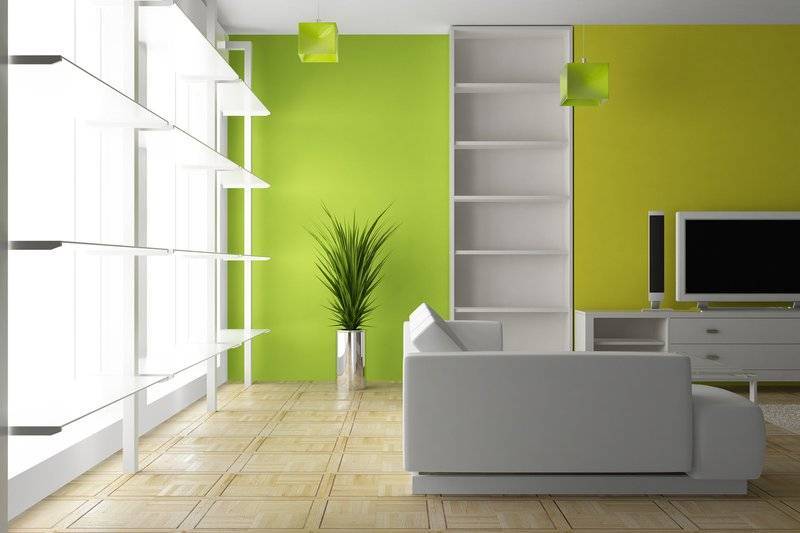 Small Home Interior Design Rule #1: There are no rules. It's your space.
Neutral or light colors can make a room larger, but contrasting dark colors can accent rooms as well.
Open floor plans make choosing furniture easier. Furniture does not need to be "toddler" size. A large, signature piece like a chair-and-a-half can pull a room together.
Consider three-dimensional art pieces for the wall, which can do double duty by providing additional storage. A unique lamp or light fixture can make a great accent.
Some furniture and spaces can double as a small office, opening even more possibilities for custom decor.
Myth #7 | Small homes don't have enough space for overnight guests.
Forget about asking your grandchildren or roommates from college to sleep on the floor.
Small homes between 800-1000 square feet can include two bedrooms with full-size beds. Optional lofts offer a third sleeping space, one that also can serve a dual purpose as a quiet study or home office.
Depending on the size, the unique design of models from Mighty Small Homes offers space for lofts. A number of the models feature vaulted ceilings that can accommodate a loft.
The interior of Mighty Small Homes prefab house kits can be configured to your style with a mostly open floor plan or sectioned into rooms.
Myth #8 | Small homes won't have designer features and appliances.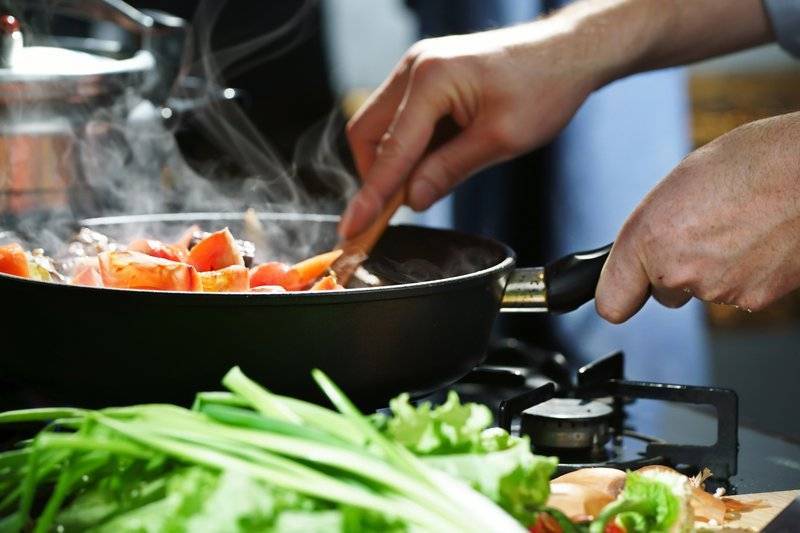 Somehow small homes became synonymous with a beer budget, rather than a champagne budget. Forget that.
Smaller homes cost less and have lower utility costs and taxes, which leaves more disposable income for splurging on that gourmet stove, granite countertops, or high-end bath fixtures.
With less cleaning and upkeep needed, you'll have more time – and money – to relax in that luxurious spa bathroom you've always wanted.
Now That You Know the Truth…
As you can see, most of the myths about small home living are just that: Myths. The truth is that small homes offer plenty of space, savings, and benefits to those willing to make the leap into small home life.
Explore our prefabricated kit homes and review their sample floor plans. And of course, you can contact us anytime to discuss our models and how we can customize your floor plan and other options.