Mighty Small Homes
Mighty Small Homes
6 Reasons for Building SIPs House Kits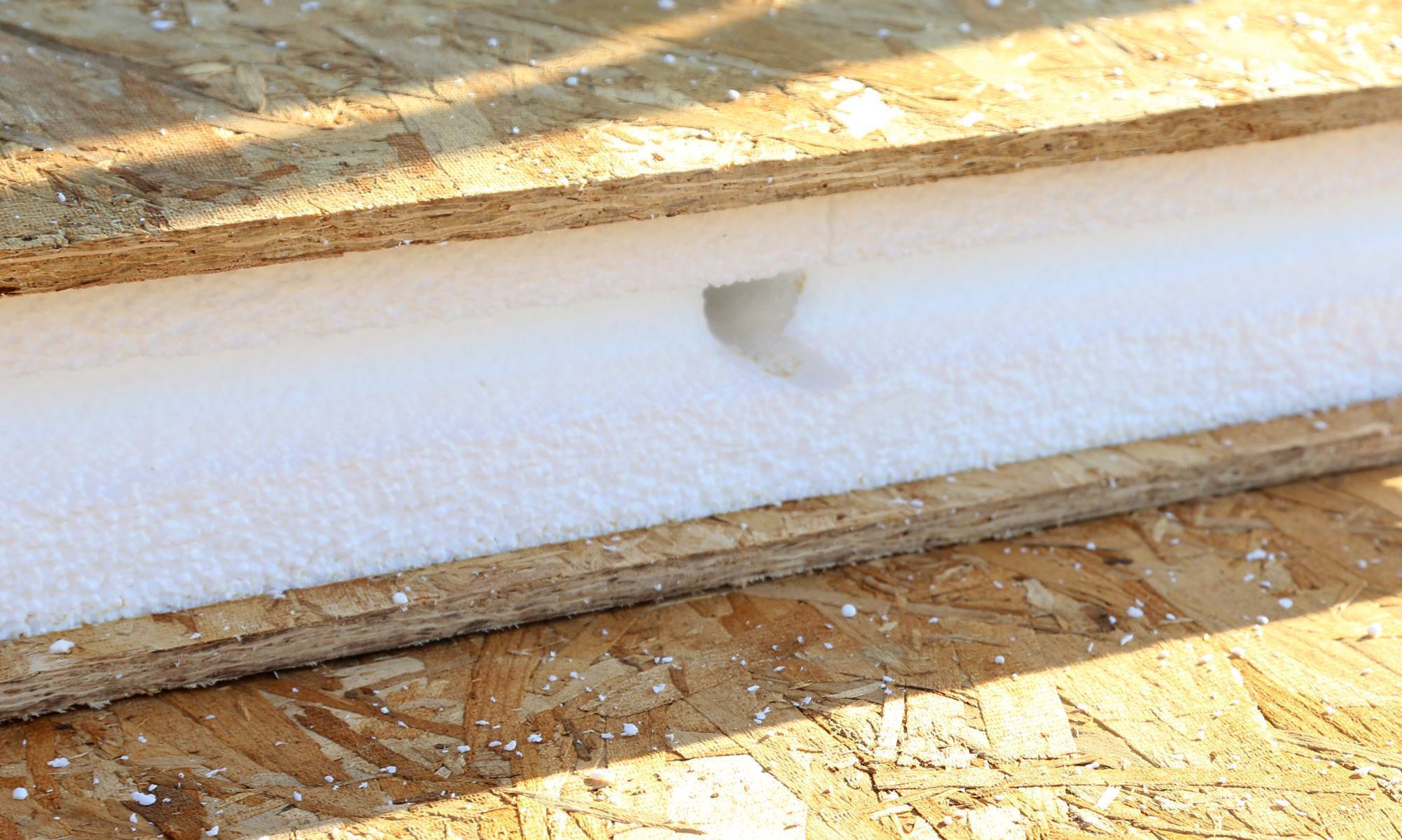 August 30, 2019
As the small home movement keeps gaining momentum, many who plan to live in a small or tiny home are choosing to build panelized house kits made with Structural Insulated Panels ("SIP"s). SIPs are the building blocks of every prefabricated kit home that we sell because they offer these key advantages: Sustainability, Faster Building, Energy Efficiency, Air Quality, Strength, and Long-term Value.
What are Structural Insulated Panels?
Structural insulated panels (or "SIPs") are a high-performance building system for residential and light commercial construction. SIPs house kits are made with panels that consist of an insulating foam core sandwiched between two structural facing wooden boards. Building with SIPs will save homeowners time, money, and labor, on top of delivering long-term value.

SIPs are manufactured under factory-controlled conditions, and can be fabricated to fit nearly any building design.  The end result is a building system that produces extremely strong, energy-efficient, and cost-effective panelized structures.
Here are six big reasons homeowners may choose to build a SIPs house kit:
6 Reasons to Build a SIPs House Kit
1 |

Sustainability

One of the most significant selling points for building with SIPs is its sustainability. Sustainable buildings (or "green buildings") use less energy and reduce damaging carbon dioxide emissions. Homes built with SIPs can often be LEED Certified. Leadership in Energy and Environmental Design (LEED) certification is a set of rating systems for the design, construction, operation, and maintenance of green buildings, which was developed by the U.S. Green Building Council. LEED-certified buildings achieve the most rigorous standards in sustainable building.


Sustainable building reduces the overall impact on human health and the natural environment. SIPs panels are one of the most sustainable choices for framing and roofing. A home built with SIPs is airtight and well insulated, making them a natural green product. This greater level of insulation means SIPs use less energy to heat and cool, reducing the reliance on greenhouse gases to maintain a comfortable temperature in your home.

Additionally, because SIPs panels are manufactured ahead of time to the exact specifications of your home design, they dramatically reduce construction waste.

By choosing to build with sustainable SIPs, you can have a strong environmental impact. The best part? Energy efficiency means less heating and cooling costs, saving you money down the road. Building with SIPs panels is a win for the environment.
2 |

 Building with SIPs is Faster

SIPs are faster and easier to build than traditional stick-built homes.  For one, you can get prefab small home kits that contain pre-measured and pre-cut SIPs. House kits come in a variety of floor plans that eliminate the need for a long design phase. Even if you build a custom SIPS house kit, the panels offer significant time savings. Because the panels are self-contained framing and insulation, they eliminate steps in the home building process.


When building with SIPs panels, the entire wall and roof sections can be put up quickly. The panels are shipped to you according to the exact measurements and specifications in your blueprint, and they're ready to install when they arrive, which eliminates the time needed to perform the individual jobsite operations of framing, insulating, and sheathing traditional stick-framed walls. Simply piece your SIPs panels together, and that's it!
3 |

SIPs are Energy Efficient

SIPs are a great way to save energy. SIPs create a superior building envelope with high thermal resistance and minimal air infiltration. Many new home builders see energy savings of 50%-70% after moving into a house built with SIPs.  SIPs panels kits have a low impact on the environment and reduce energy costs. SIPs are fabricated in a controlled environment allowing for greater efficiency than site-built framing. SIPs also take less energy and raw materials to produce than other structural building systems. Yes, they are "green."
Get inspired by these great ideas for SIPS house kits.
4 |

SIPs Improve Air Quality

Building with SIPs panels allows for better control over indoor air quality because the airtight building envelope limits incoming air to controlled ventilation. Controlled ventilation filters out contaminants and allergens, and also allows for incoming air to controlled ventilation. This will reduce the possibility of mold and dust. Many ventilation strategies can help with airtight homes. Many air filtration systems are constructed with materials that emit Volatile Organic Compounds (VOCs), but not SIPs. You can have a sustainable home that feels sustainable, too.
5 |

SIPs are Strong

SIPs are one of the strongest building materials available, with a durability similar to steel I-beams. The combination of the SIPs outer layer, the oriented strand board, and the inner layer of thick insulating foam creates long-lasting strength. SIPs are far better at withstanding inclement weather than traditionally framed homes–which is especially important for the small home builder wanting to move to a more open environment. Additionally, SIPs offer significant fire resistance when constructed properly.
Related Read: Accessory Dwelling Units (ADUs) Perfect for Airbnb Rentals
6 |

SIPs Offer More Long-Term Value

Although building homes with SIPs may initially include a slightly higher materials cost than building with wood framing, SIPs provide far better long-term value than stick-built homes. Building with SIPs is far easier for the DIY home builder than building traditional framed and insulated homes, which significantly lowers your labor and time costs. Even if you use a contractor or building crew to assemble your panelized home kit, the job can still be completed faster and more efficiently than traditional building methods.

Want to talk more about our energy-efficient house kits?

Of course, building with SIPs also has a positive impact by reducing energy costs.  The airtightness in the SIPs building envelope prevents air from gaining access to the interior of the home, reducing the costs to heat and cool your home. Additionally, if you build with SIPs you are likely to have less health impact from molds and dust.  The growth of the green, energy-efficient home market has led to an increased demand for a high-performance building.

Homebuyers are interested in sustainability according to a National Association of Realtors® survey that found to 62% of realtors had clients at least somewhat interested in sustainability. Also, 71% of survey respondents said energy efficiency promotion was very or somewhat valuable.

SIPs are definitely worth the investment. The improved indoor air quality decreased energy costs, and lower labor needs all add to the long-term value of choosing to build with SIPs. You can reduce construction labor costs. In the long run, this would be a significant investment.
Are SIPs Right for Your New Home Build?
SIPs house kits are a mighty smart choice for those seeking to build a strong, safe, energy-efficient home. When it comes to prefabricated homes, both the immediate and long-term benefits of building with SIPs are hard to beat. Please reach out if you'd like to know more about our SIPs prefab home kits.