Since many people are interested in learning how to build a tiny house on wheels, our team hosted a public event where we framed a tiny home on wheels in only two days in Louisville at our manufacturing location.
Those in attendance learned tips and tricks for building on a trailer, as well as building homes with structurally insulated panels (SIPs).
We offered useful tips for tiny house building, like:
securing floor panels to the trailer base
joining together adjacent SIPs
joining together SIPs at a corner angle
laying inclined roof panels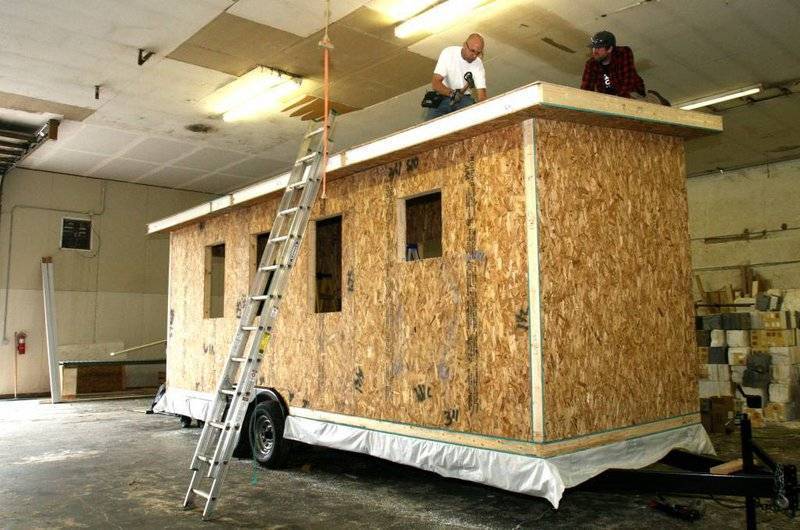 What happened at this event?
During this two day, Friday to Saturday event, our team assembled a Mighty Small Homes tiny home on wheels over the course of two days. We set the floor, walls, and roofs with our structurally insulated panels (SIPs). At the end of the day on Saturday, we had a completed shell of our Tiny house kit model.
What did attendees learn?
This event was not a typical workshop. Rather, we assembled our tiny house model in real-time. Our team answered all questions attendees had about tiny homes, building on wheels, or working with SIPs.
Where was the event located?
Our Tiny House Build was performed at the manufacturing facilities of Mighty Small Homes and Fischer SIPs in northwest Louisville, KY.