Our two-story Carriage house kit comes equipped with a garage, making it the perfect choice for your new guesthouse, studio, or Airbnb rental.
Get a Quote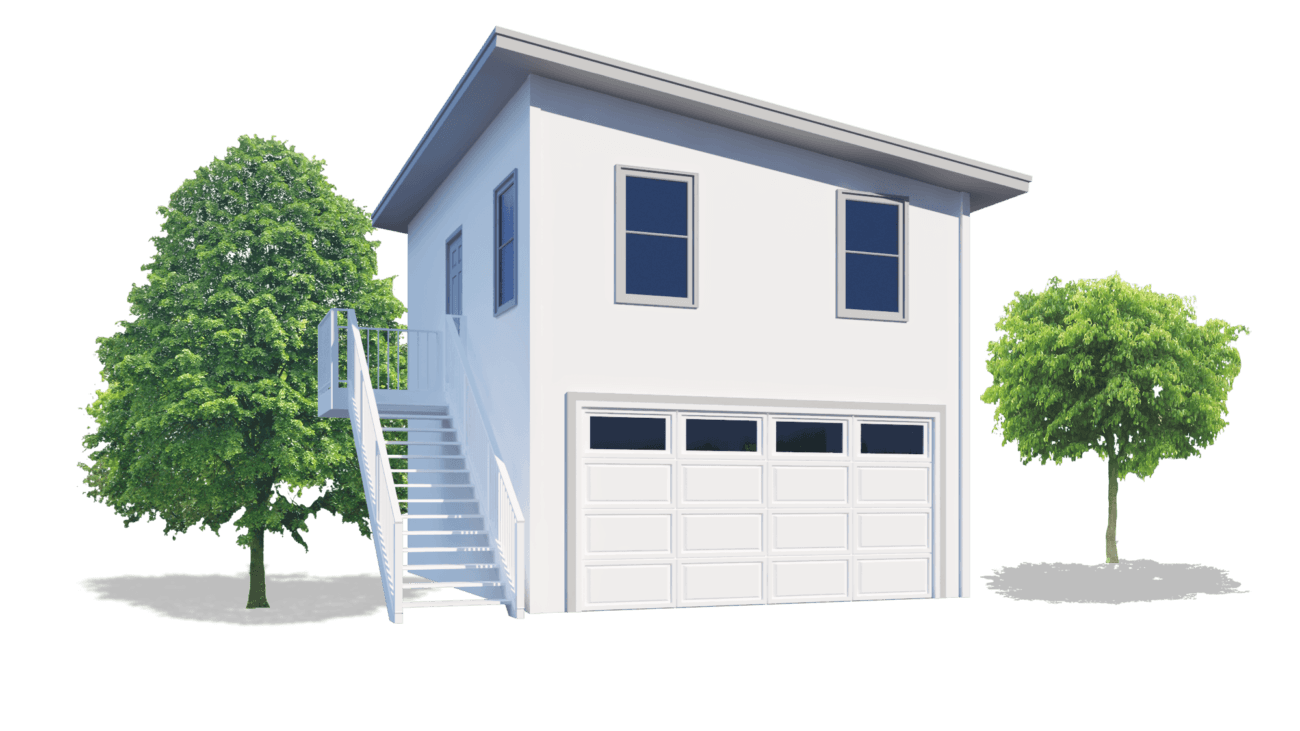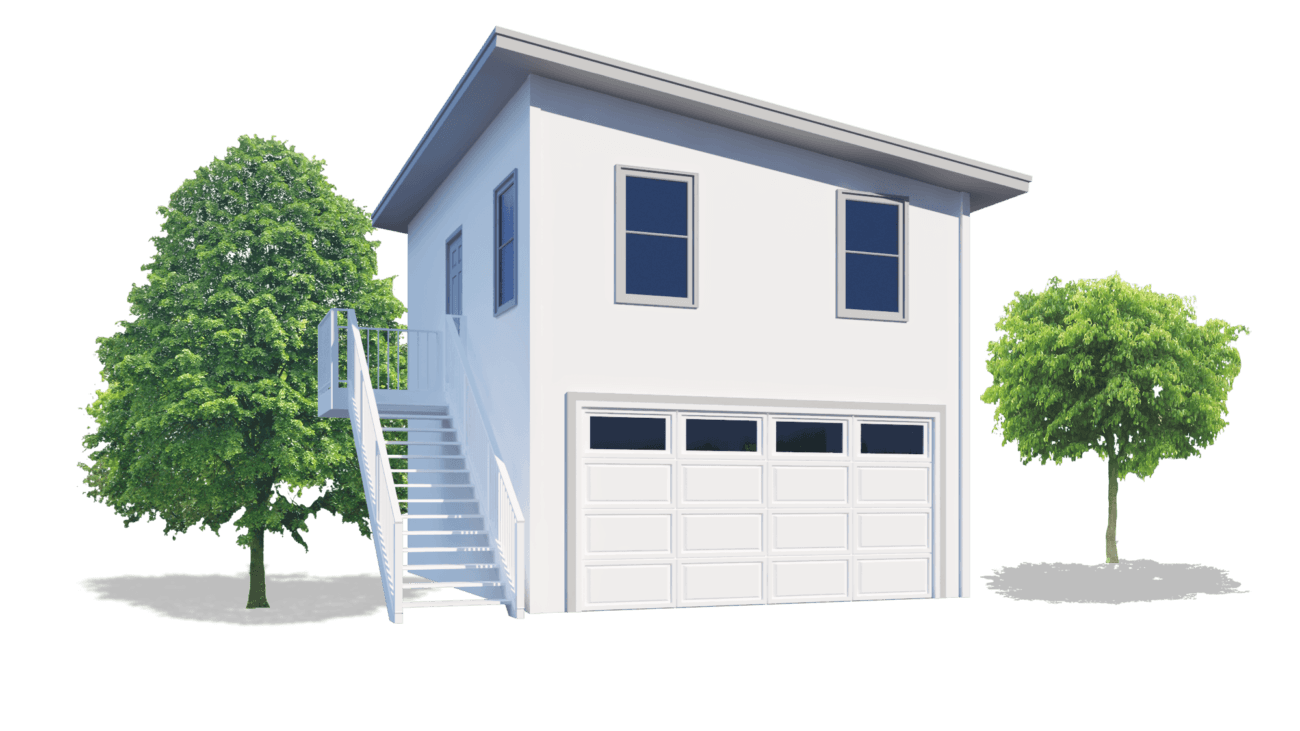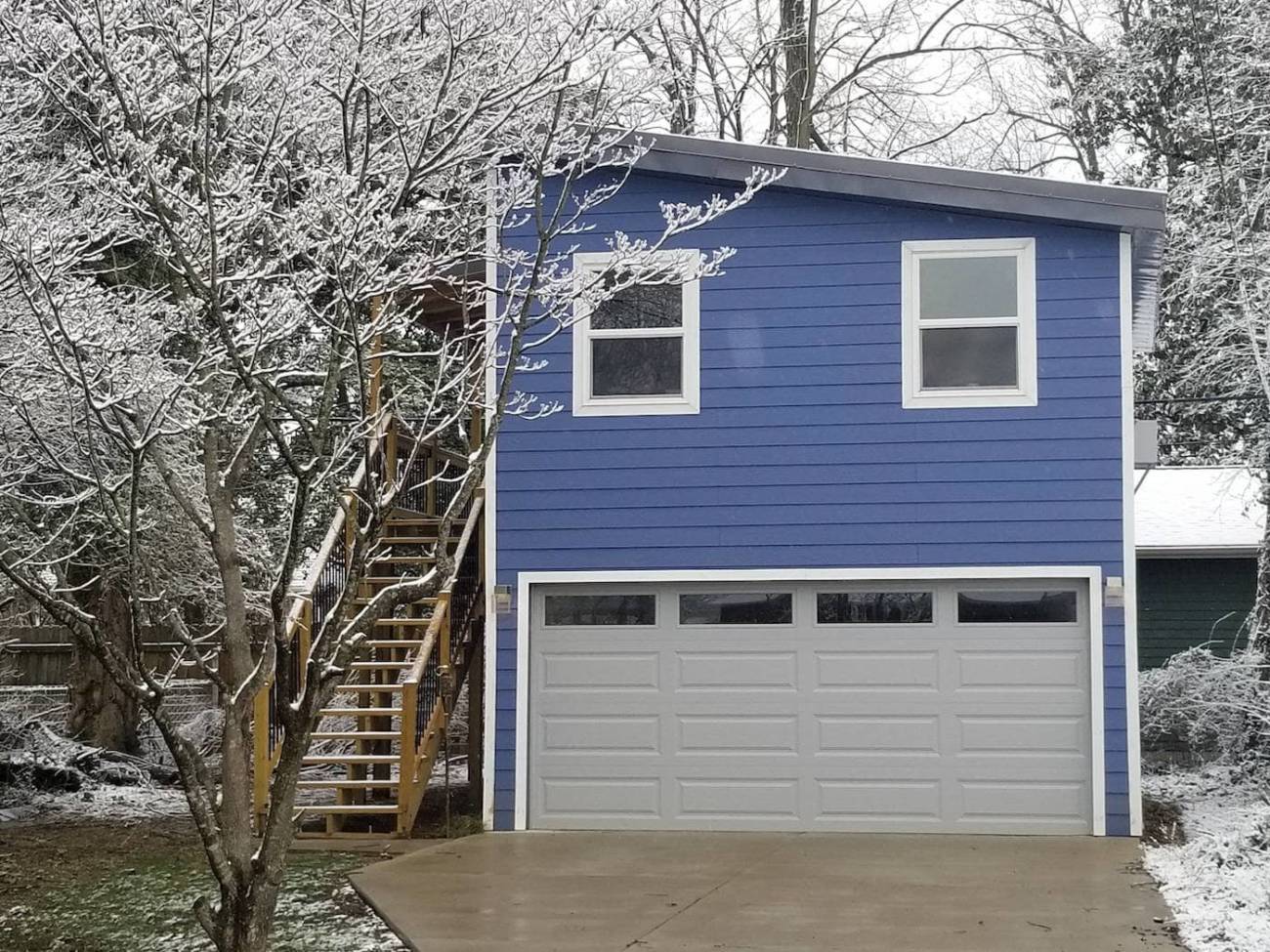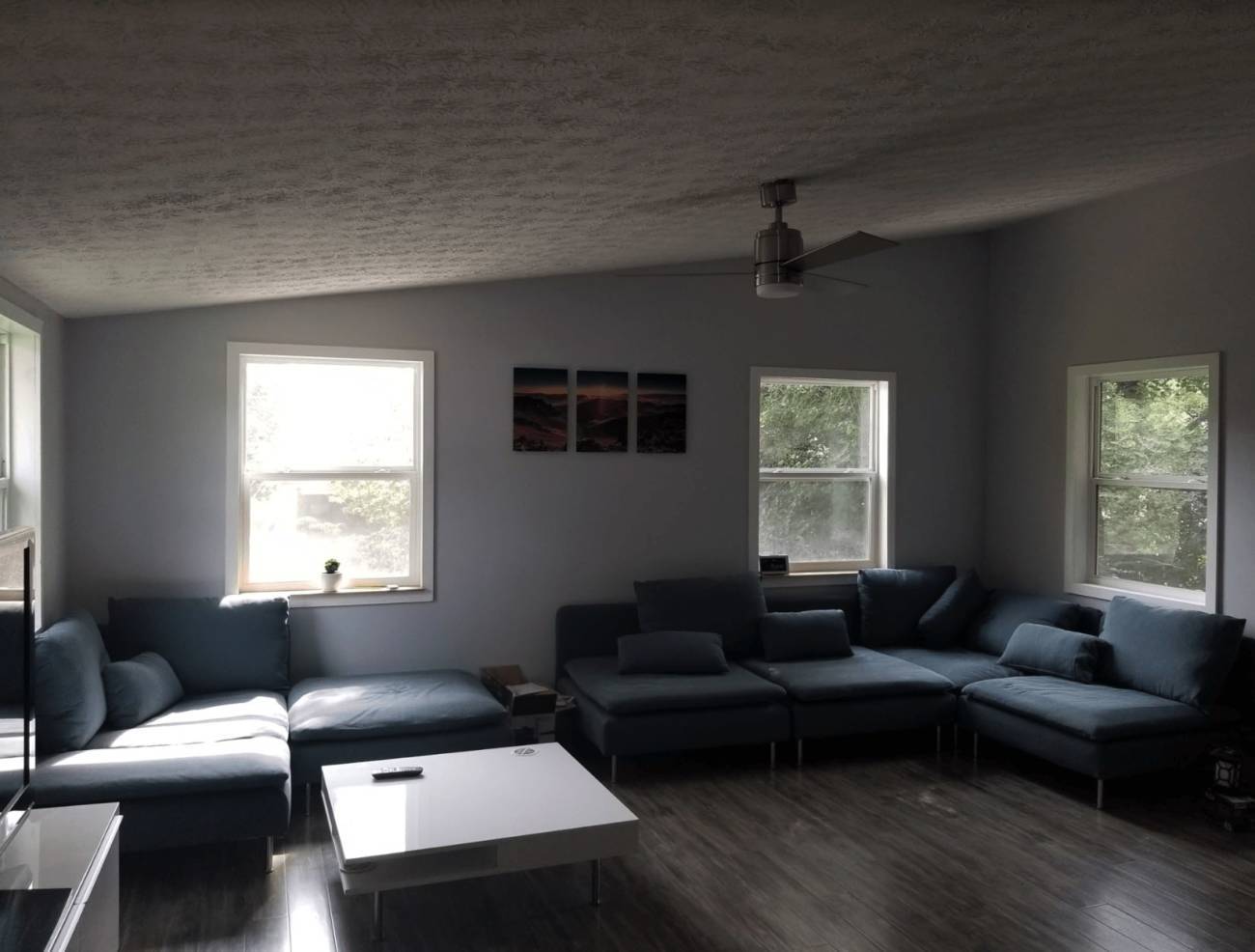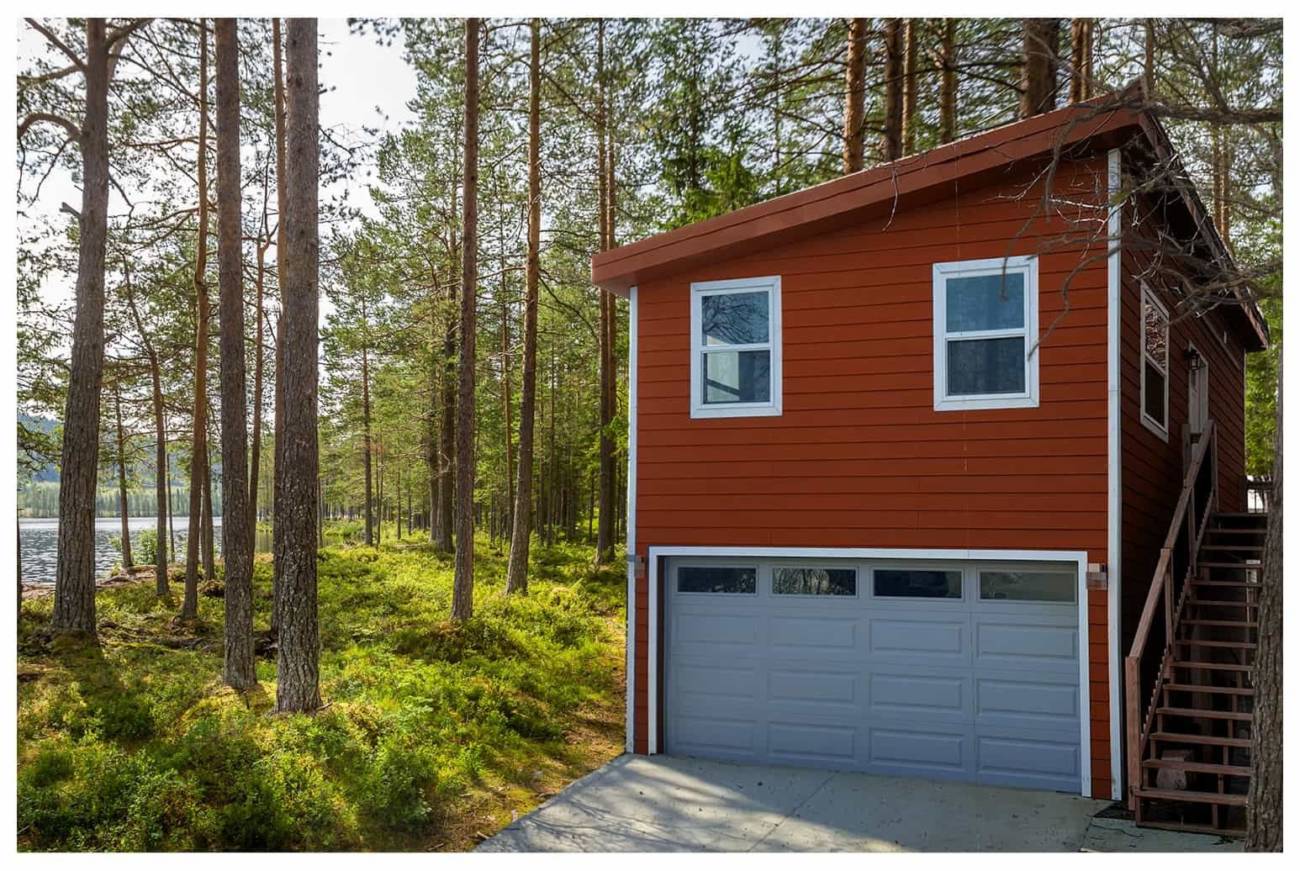 Total Sq Ft:

396 sq. ft. (18' x 22')

Base Kit Cost:

$52,529

DIY Cost:

$157,587

*

Cost with Builder:

$262,645 - $315,174

*
Est. Annual
Energy Savings:

50 - 60%

Each purchased kit includes one free custom interior floor plan.
These estimates are based on customer experience and will vary depending upon your location. The estimates do not include the cost of land, foundation work, site prep, etc. Higher end finishes can increase your cost.
Buy Now
Select Options
& Upgrades
Example Floor Plans
Accessibility note: This slider is equipped with an optional lightbox feature, which can selectively expand the current slide (image) in a new, popup window. This new window can be closed using the escape key.
How It Works
Everything you need to know about the process of buying and building one of our small house kits.
Specifications
Dimensions
Exterior Width:

18 feet

Exterior Depth:

22 feet

Roof Peak:

21'

Wall Thickness:

4 1/2"

Roof Thickness:

10 1/2"
Exterior
Includes:
Exterior walls
Roof panels
House wrap
Roofing felt (underlayment)
Plate Lumber
320 ft of wiring chases
Customizations and upgrades:
SIPs subfloor (Included Between Floors)
Upgraded Exterior Walls $1,500
Upgraded Roof Panels $625
36-inch door cutout (wheelchair accessibility) $0
Windows $1,705
Doors $700
Skylights (cost varies)
Upgraded Windows (cost varies)
Additional exterior wall wiring chases (cost varies)
Additional exterior wall plumbing chases (cost varies)
Metal Roofing – Classic $1,900
Not included:
Interior
Includes:
$500 of custom floor plan design
27 lineal feet of interior walls
Assembly Tools
Includes
SIPs caulk
SIPs foam
Screws for connecting SIPs
Engineered Stamped Drawings
Hot Foam Scoop
Delivery
Cost varies dependent upon kit size and shipping distance.
Need a custom size?
Need a house that fits certain lot sizes or dimensions you don't see here? Let our experts help you design a kit home that fits your needs.
Build a custom kit plan with us