A "smart home" is a residence equipped with connected technology that gives homeowners more control over their environment. Owners of small or tiny homes who want more control over everything that makes up their living space – the temperature, the lighting, the music, outdoor areas – should consider the benefits of smart home technology.
What is a Smart Home Hub?
A smart home hub makes it easy to manage all the smart technology in your home. It's the translator for different technologies and features, hardware or software, that connects smart devices to each other and controls communication between them all. Think of your hub as the "heart" of your smart home network, bringing all your devices and systems together in a centralized platform so they can work together.
Having a dedicated smart home hub like Smart Things, Zigbee, or Z-Wave is more optional these days, now that many smart speakers like Amazon's Echo and Google's Nest devices offer voice-activated, hub-style control over all of a home's connected devices.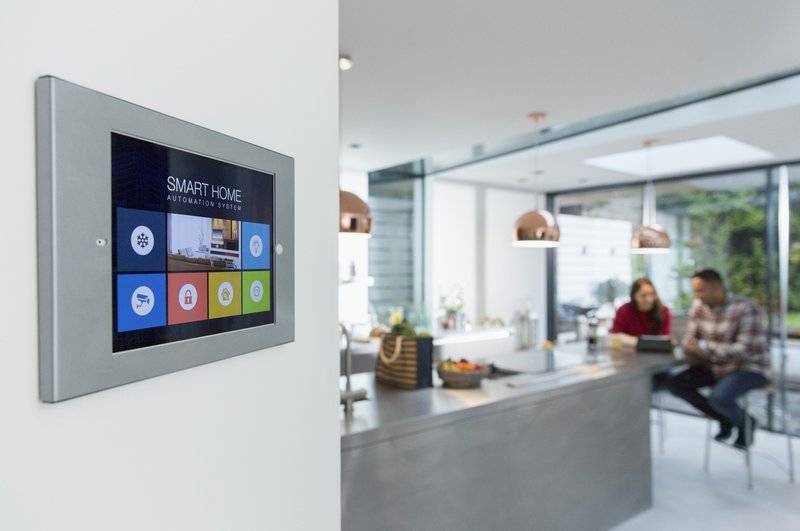 Guide to Buying a Smart Home Hub
Having a smart home hub is a great way to gain more control of your home in a centralized way. Here are some factors you should consider when buying a smart home hub:
Voice Control – If you primarily use voice to control your systems, make sure that the hub you're considering can integrate with your smart speaker.
Integrations – See how many integrations are available in each hub you're considering, and choose one that connects with all of your devices.
OS Compatibility – Most smart home hubs are compatible with Android or iOS operating systems, but some are limited. For example, some hubs are not compatible with Windows phones, and others may not connect with certain models of Android phones.
Connection – Many hubs are Wi-Fi based and have their own antenna to connect with your router, while some others need to be connected through a smartphone device or the cloud. Make sure to check before purchasing.
Device Compatibility – Make sure that all the devices you'd like to connect with your hub are compatible with it.
Software Application – Most smart home systems are accessed through a smart phone app, so be sure to compare the design, features, and available functionality within each app.
The Most Popular Smart Home Features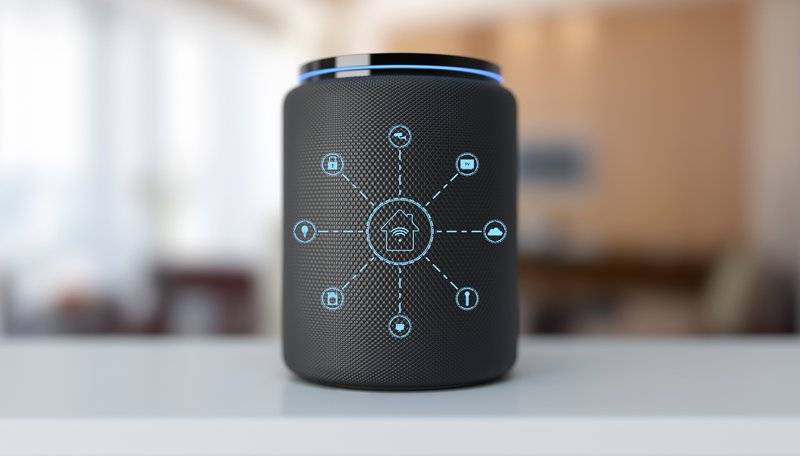 Even though there are a lot of high-tech gadgets involved, creating a smart home doesn't have to break the bank. Start slow. Focus on one area at a time – lighting, for example – and add other devices as you go.
Here are a range of features that will make your home smarter, starting with the least expensive:
Smart Lighting -Installing smart light bulbs is probably the most affordable smart home upgrade. Another plus, you may not need a hub because many smart lighting systems can communicate through the Bluetooth in your smartphone.
Smart Speakers – If you prefer listening to Barry White with the lights dimmed, your connected speakers can make it so. Smart speakers, like Alexa, offer control over everything from smart lights to home security cameras.
Smart Thermostats – It's hard to beat a smart thermostat when it comes to delivering benefits in two key areas: comfort and savings. Some have the ability to monitor and learn which rooms are being used more and can adjust accordingly.
Smart Home Security Cameras – Remotely monitoring your home and its contents has never been easier. Smart security cameras can also talk to lights, which can turn on as someone approaches.
Smart TVs – In addition to playing well with your speakers, lighting, and other features, Smart TVs let you connect and control all of your streaming services in one place.
Smart Locks – Connect your locks to your phone or tablet and you're ready to go. This inexpensive smart upgrade gives you more control over who can enter your house. Smart locks are a great choice for airbnb rentals because the codes can always be changed.
What are the Challenges of a Smart Home?
If you're not what some people describe as "tech-savvy," you may find the technology in your smart home more daunting than useful. The features in a smart home should be helpful, not frustrating. Here are a few questions to consider when deciding whether to equip your small home with smart tech:
If you're on the fence about having a smart home, it may make sense to start with a more basic system that gives you control of things like temperature and lighting. As you grow more comfortable with the interfaces, you can add more smart home features.
How Smart Homes Save Money for Homeowners
Adding smart technology to your home can definitely save you money in the long run, but the costs involved in getting an entire system set up can add up quickly. An investment of about $5,000 can be expected to yield about $100 a year in savings. With a high initial cost outlay, outfitting a home with smart features usually benefits homeowners and landlords who stand to benefit directly from cost savings. Renters, on the other hand, not so much. Many renters use smart technology to enhance aesthetics and to reduce their impact on the environment, but not for significant cost savings.
Start Getting Smart with These Quick Upgrades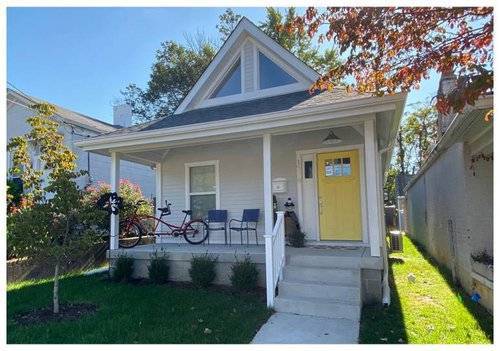 A smart thermostat that adjusts temperature in various rooms according to your physical presence in the house can help you save about 25% on your heating and cooling bill.
Installing smart LED lighting can save you roughly $35 a year per bulb every year.
Adding smart power outlets is another way to reduce energy costs by reducing the drain of "standby" power, which can add up to 16% of your electricity bill.
Cybersecurity and Smart Homes
Even though you can install multiple cameras and other features that enhance security, a smart home and everything it controls is still connected to the internet. That means a smart home can be susceptible to cyber threats.
There are things you can do to reduce the chances of being hacked. Make sure that your devices comply with the following:
Devices should be using the most updated version of their software, and regularly updated as new versions are released.
Set your WiFi network to private and make sure the default privacy settings on connected devices don't leave you vulnerable.
Devices should not show any signs of tampering. Avoid installing secondhand or used devices that may have been previously compromised.
Give guests a dedicated WiFi network of their own. Since you don't know how secure your guests' devices are, this protects your home against that possibility.
Limit those with physical access to your hub or devices.
Choose your home automation systems carefully. Reliability is key. Make sure to check pre-owned systems for any evidence of tampering.
Mighty Small Homes Make Great Smart Homes
If you have a high-efficiency small home, adding smart home features can save you even more on your energy bills. High performance homes, like the small home kits from Mighty Small Homes, already are 2 to 3 times more efficient than traditional homes. If you use smart technology to control heating, cooling, and lighting, that's more money in your pocket.
Adding Smart Home Features To A Mighty Small Home Kit
Every small house kit from Mighty Small Homes can be customized to include your favorite smart home features. For more information about our high-efficiency home kits, please reach out to our team and we'll be glad to answer any questions you may have.