Where Have All the Small Homes Gone
The shortage of available housing in the U.S. increased 52%, from 2.5 million to 3.8 million homes between 2018 and 2020.
Few areas are immune from the shortage. And for areas with robust economies, the problem is more pronounced.
Under these trying circumstances, prefabricated house kits offer an opportunity to relieve some of the pressures of the housing crisis by helping landowners create more density, as long as local governments continue to become more willing to discard outdated zoning laws that have long inhibited the growth of this housing trend.
Why are Entry-Level Homes in Short Supply?
It's easy to point to low interest rates as the cause of low inventory and rising prices. That lack of inventory has helped push prices higher. In fact, the problem began about 50 years ago.

The late 1970s saw the peak of housing starts for small homes, hitting about 480,000 units per year; today, that number hovers around 60,000.
A range of factors have added to the short supply of homes in the US:
Booming Demand
There are a number of reasons the demand for lumber has reached particularly high levels recently.
Buyers wanted bigger
Home builders followed the demand and profits from step-up buyers wanting larger homes. In the early 1970s the average home size was about 1,650 square feet. Today homes average about 2,600 square feet.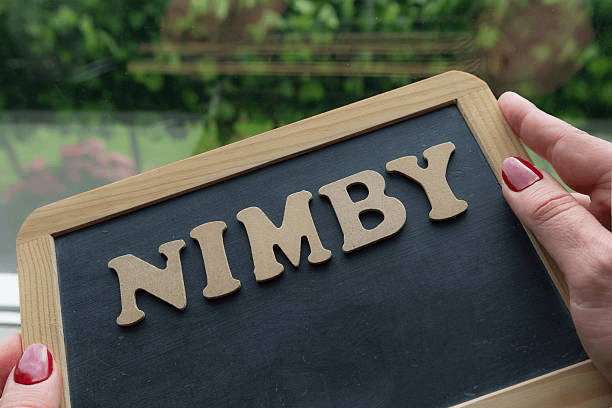 Not in my back yard
Developers who want to build smaller homes have faced stiff opposition from nearby residents who fear new entry-level homes may lower their own home values. Additionally, zoning and land-use regulations favor spacious lots for larger homes.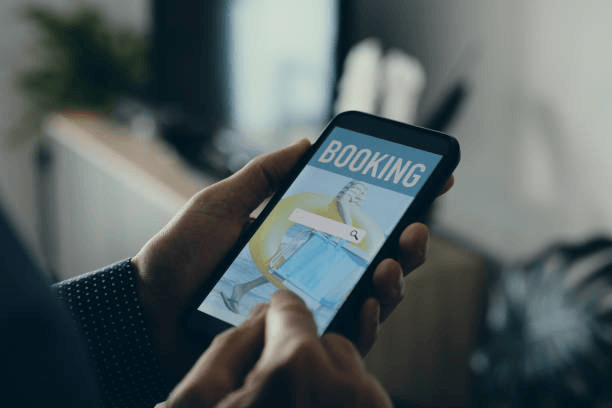 Technology takes a toll
Existing entry-level homes never reach the market because current owners rent them through Airbnb and VRBO rather than sell them. Previously, the risks and laborious process of renting out a home often discouraged the average owner from considering the option.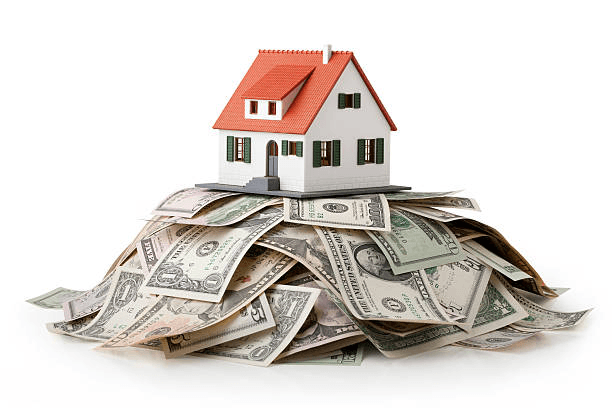 Deep-pockets buying
Institutional investors have begun snapping up an increasing percentage of small homes for rental income. Since 2008, private equity investors have grabbed about 25% of the available stock of small single-family homes and then offered as rentals.
Relatively low mortgage rates
While interest rates ticked up since the beginning of 2022, they remain historically low. While rates may have caused some buyers to move to the sidelines, that's not enough to reduce the shortage of entry-level homes.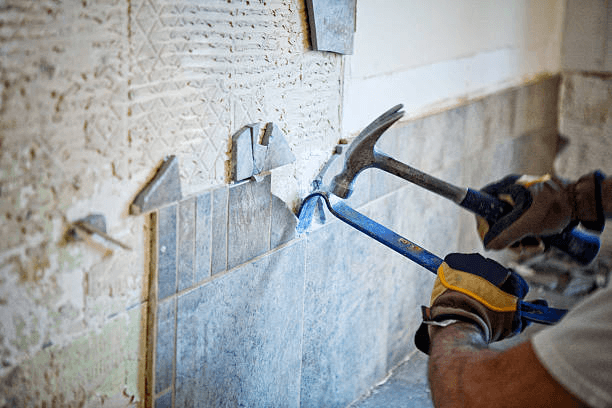 Remodeling and renovating
Homeowners chose to upgrade and renovate their homes during Covid-19 lockdowns, deciding it was time to put up fences, add decks, build out offices, and refinished basements.
How Prefab House Kits Help Solve the Housing Crisis
According to the U.S. Census Bureau, the average time to build a home ranges from six months to a year. Even in the 1970s, when many more houses were built, construction times ranged from four-to-seven months.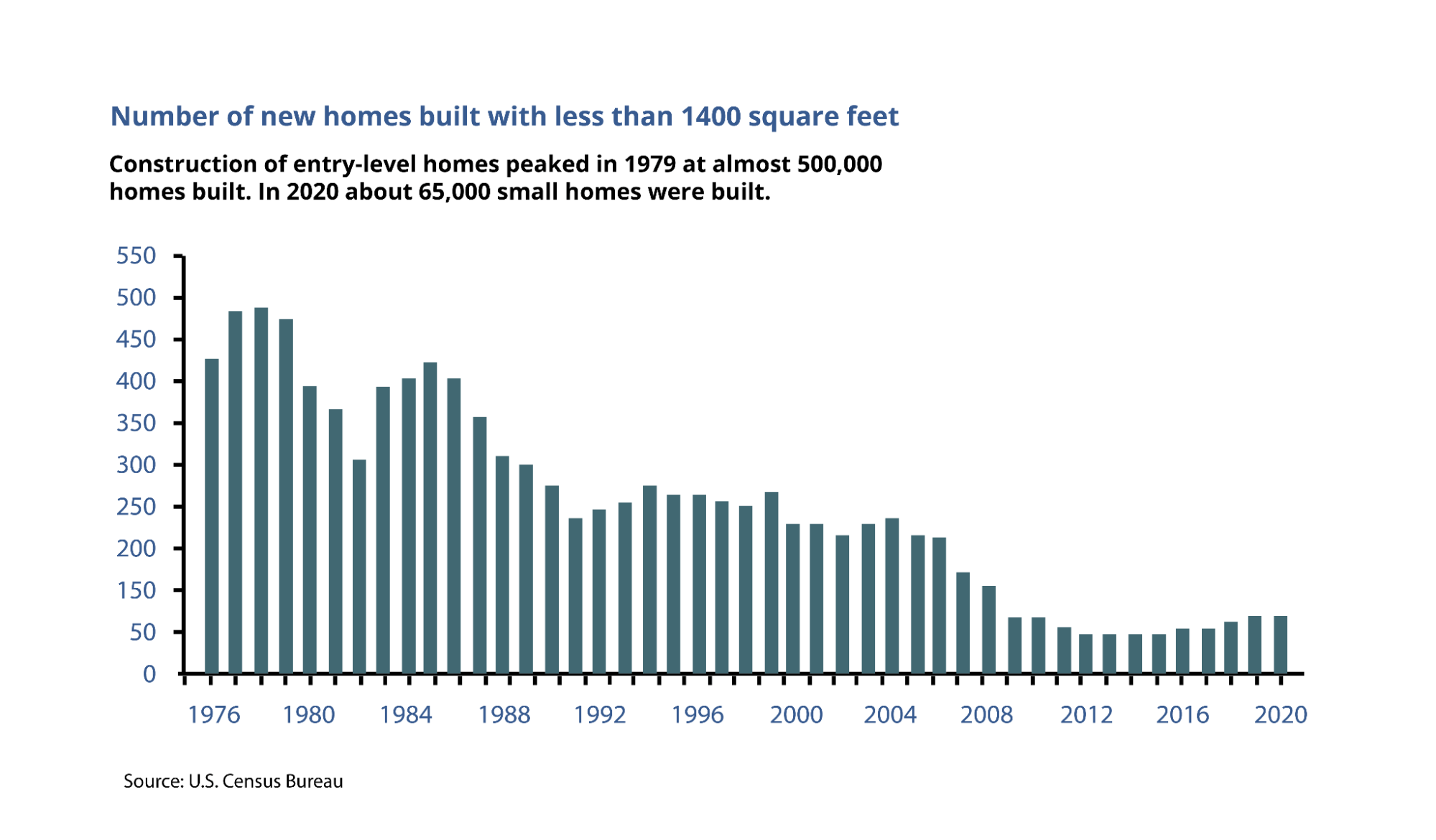 Prefab house kits rely on strong, insulated wall and ceiling panels built in factories and ship to the building site. Today, Builders and individuals see structural insulated panels (SIPS) as a way to get more entry-level homes built.

Here's why that's possible.
With faster construction speeds, builders or DIY owners are able to construct more homes in less time, which allows them to close gaps in the nations housing shortage. In addition, builders and individuals have less equity tied up during the build. Individuals are able to turn higher-interest construction loans into mortgages more quickly.

The second most important benefit is the price point.
SIPs house kit homes are less expensive to construct than traditional stick-built homes, making them more accessible to people of all economic backgrounds. Our kit homes make the goal of home ownership feasible.

Most of our pre-fab kits fit on standard lots. They can be customized for different lot dimensions. We have a small home kit models to match your personal taste.

Prefab structural insulated panels use 40-60% less lumber than stick-built homes.

According to an independent study conducted by the Oak Ridge National Laboratory, SIPs construction methods for home building outperform traditional stick-framed. In addition to requiring less wood to produce, SIPs consume less forest acreage than stick-framed walls (about 30% less). SIPs change the game thanks to higher lumber prices.

Less skilled labor required

 
According to Associated General Contractors of America (AGC), the shortage of skilled labor in the United States may hamper the country's post-pandemic economic revival. SIPs are the most advanced framing systems for homes, and they do not require any specialized training for assembly. Several less-experienced workers can assemble lightweight panels with an installation guide. Similarly, an individual with a team of family and friends may position and secure the panels. This results in quick framing.
Zoning laws are changing (slowly)

The need for more affordable housing has led to calls for inclusionary zoning, which is seen as favorable because developers pay for it and it promotes economic diversity.
The SIPS Solution
Mighty Small Homes offers a solution that drastically increases the number of affordable houses being built all across the state.  As SIPs construction gains momentum, the low housing inventory is finding its lost traction.
Increased livable space

Up to 60% lower energy costs

Quieter

Labor costs for construction

Faster building time

Structural superiority

Less construction waste
Used for walls and roofs, SIPs are a sandwich of oriented strand board (OSB) with a foam insulation core between the sheets. The load-bearing properties of the laminated panels withstand much higher winds than stick-frame structures.
"You won't typically have situations where the trusses or individual pieces of sheeting can be ripped off the roof because the roof panels are one solid sheet inside and outside that are screwed down to the walls," says Damian Pataluna, co-owner of Mighty Small Homes.
Don't let your new home construction plans be delayed by the housing crisis. Get started building your new Mighty Small Home today.
What's at Stake
Renters at the lower end of the market have seen their rents rise in some places even as they're more likely to suffer the economic harms of the last year. These would-be homeowners are furious as they lose bidding war after bidding war, looking for someone to blame as they watch their peers land a home and lock in a low mortgage rate.

Housing demand is not expected to decrease soon, especially given the demographics.

Millennials, with a population of about 72 million, comprise the largest demographic in the U.S. and are at their peak first-time home buying age. The combination of low supply and high demand is causing entry-level prices to escalate well above overall prices, triggering affordability issues for buyers to come up with even larger down payments.
Given the large group of young adults entering the housing market, the demand for entry-level single-family homes should remain high for the rest of the decade.

The combination of low supply and high demand is causing entry-level prices to rapidly escalate well above overall prices, triggering affordability issues for buyers to come up with even larger down payments.
Homeowners are riding high, for now, exhaling sighs of relief that they made it into the exclusive club and eagerly watching their wealth skyrocket, worried about what might happen to change that.