Bill and Shelly had a dream – to build and escape to a serene and relaxing Kentucky cabin – a one-of-a-kind retreat that would blend with the beautiful trees in a wooded area in Brooksville, Kentucky.
So how do you make your dream a reality? Connect with the Treehouse Masters®. External Link. Opens in new window. team of course! Treehouse Masters® is a television show that has aired on Animal Planet® since 2013. Over the course of four seasons, viewers have joined Pete Nelson and his crew as they travel across the country building one-of-a-kind treehouses for people looking to reconnect with nature.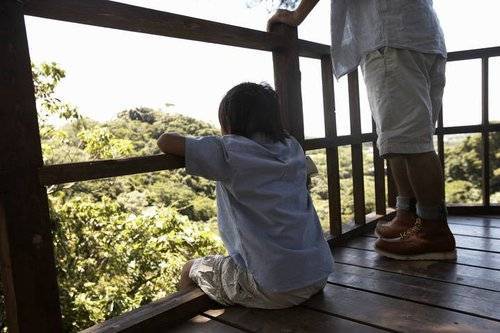 Bill and Shelly wanted a very livable, modern space that could stand up to the extremes of wind, water, heat and cold. They worked closely with the design and contracting teams and selected three Oak trees to serve as support for the house's SIPs (Structural Insulated Panels), building foundation and materials.
Sandwiching insulation between interior and exterior panels to create their SIPs instantly added stability and durability to the complex project. The crew happily admitted that the custom-sized, massive panels did in one step what would normally have taken them three. Having the insulated roof panels finished allowed some of the beautiful timber frame to remain exposed, a request made by Bill and Shelly.
It was the perfect combination of luxury and efficiency. The project was finished on time and to the custom specifications of Bill and Shelly, largely due to crew ingenuity and time-saving SIPs materials.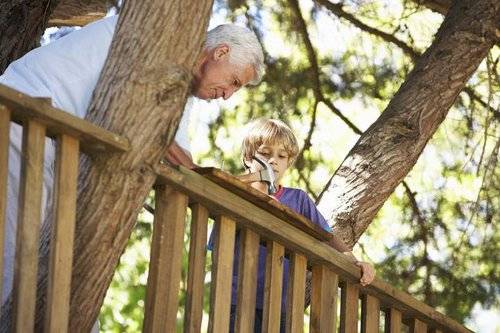 Today Bill and Shelly have their dream home available for you to visit through AirBnB. External Link. Opens in new window..
Mighty Small Homes only uses SIPs materials for building dream homes. Just like Treehouse Masters®, we have found these materials to be perfect for both do-it-yourself home builders and for professional contractor teams. Contact us for details.