When you own a small home with a beautiful exterior, the beauty should also reflect on your interior. Interior design lets you get creative with how you use the smaller space, while enjoying the amenities of a larger space. Small interiors don't need to be challenging to make it spacious and attractive.
Living in a smaller home ensures you only keep what you absolutely need. The first step is to declutter your home, discarding stuff you don't use.

Decluttering saves time and money. You spend less time cleaning or  searching for all that stuff – often replacing stuff you can't find with new stuff. You waste money buying duplicates that now take up more space.

A simpler, organized home leads to less anxiety and greater well-being. 
DIY Interior Design Solutions
Maximizing storage space can be done creatively in various ways.

Simple Space-saving Ideas
Install bookshelves above doors

Hang a bicycle from the ceiling

Install shelving in bedrooms, bathroom, and bedrooms
The options are endless.
We put together a list of great ideas that save space and look great while doing it.
Saving Space With Wall Shelves
When space is at a premium, getting accessory furniture off the floor gives the feeling of a bigger room.
Wall shelves are ideal for this and deeper shelves hold various  items such as books, pictures and plants.

Wall shelves turn bare walls into functional storage areas, and, if the shelves themselves are attractive and their display areas are styled well, it adds more beauty to your walls.
Storage Area Under Staircase
Nooks and corners are perfect for storage, especially below your staircase.
You can transform the empty underneath your staircase into an organized storage space with a range of designer boxes and baskets to hold books, toys or shoes.

Storage Baskets
Storage baskets are one of the best ways for decluttering in your living room or bedroom. Endlessly useful baskets come in all shapes and sizes. They have a fabulous tactile quality that adds character to your room. Storage baskets can be incorporated into any layout and can be used for storing blankets, magazines, plants or anything else.
Choosing an L-shaped Sectional Sofa
Make the most of the little space you have by opting for a corner, chaise or L-shaped sofa. L-shaped sofas offer greater functionality and save space.Avoid sofas where the entire seat is built to touch the floor, instead choosing a design with narrow, tall legs – the more floor you can see underneath, the more spacious the room will feel.
They can double your seating options without occupying a lot of extra space compared to regular sofa and a side chair.
Fold-Down Table That Doubles as a Desk
If you have a small kitchen, you can get creative and turn a wall display into functional furniture. A foldable wall desk is a smart, space-saving solution. When open, the table provides comfortable seating for two, as well as display space for crockery, dishes, linens, or any other collectibles.

When folded, the table transforms into a wall-mounted cabinet to leave the floor clear for foot traffic.

Murphy Bed
A Murphy bed or hidden fold-down bed, stows the bed in a furniture unit for maximum space saving. The furniture serves as a work-from-home office desk in a spare room and converts to the bed for guests.
A Murphy bed folds into a space in a wall or cabinet using a hinge when not being used.

Use Free Space Under Your Bed as Storage Area
If you prefer the conventional beds, place it closer to a wall to maximize usable space. Most bedrooms don't offer a lot of room around the bed if placed in the middle of the room.

Many people put the bed along the wall farthest from the door to create the space for a dresser and nightstand.

Elevating the bed a few inches creates space for storage underneath using low-profile plastic bins or baskets. Some beds feature telescoping legs. Without those, purchase bed risers. Many stores sell decorative versions if you prefer the room not appearing like a college dorm with plastic lifters.
Adding a standing mirror offers functionality and creates an illusion of a larger space.
Bathroom Space Savers
Smaller homes may have smaller bathrooms but that should not deter you from using the bathroom space creatively. Although hidden storage is hard to come by in bathrooms, there are plenty of creative ways to add space.
Above The Door Shelf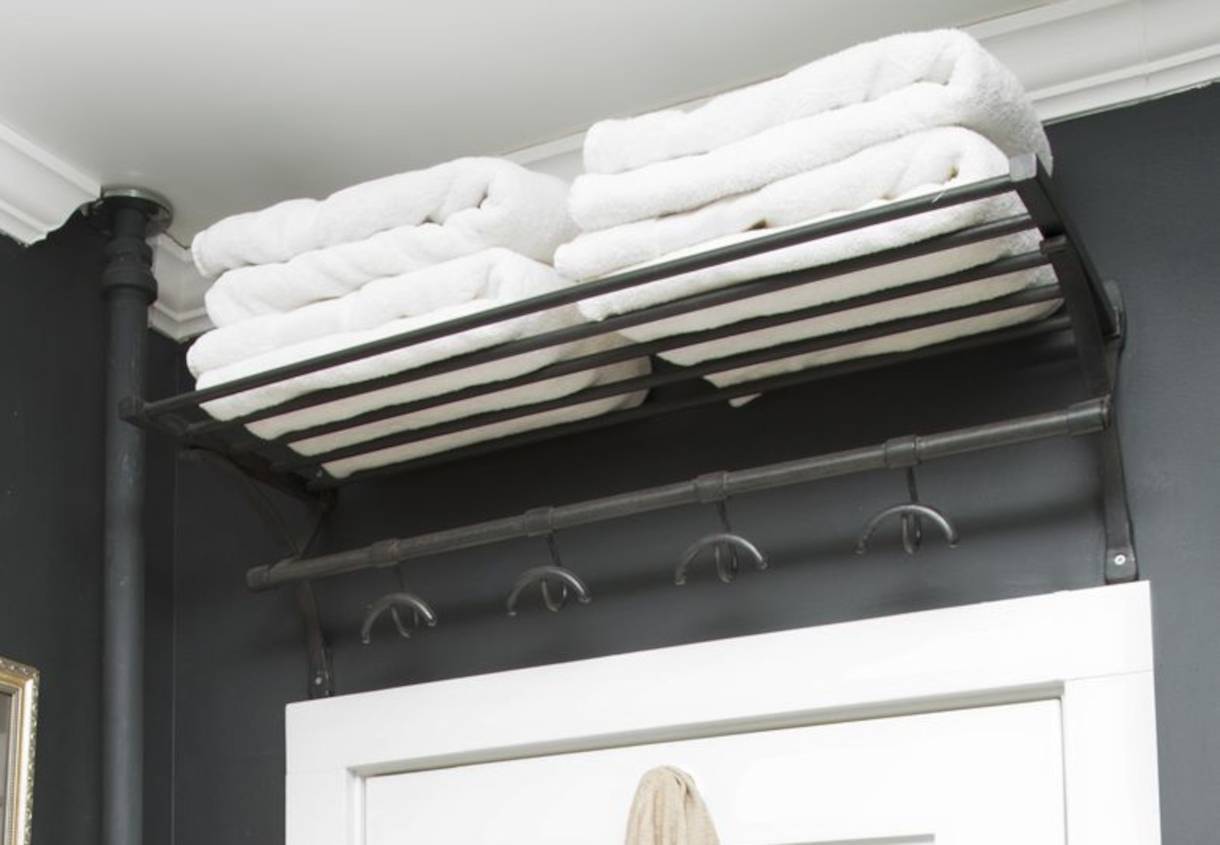 There is often wasted space above the bathroom door where a box shelf can add valuable storage. It is the perfect spot to store extra towels, toilet tissue, or spare toiletries. This shelf from Good Housekeeping. External Link. Opens in new window. is a great example.
Mesh Shower Organizer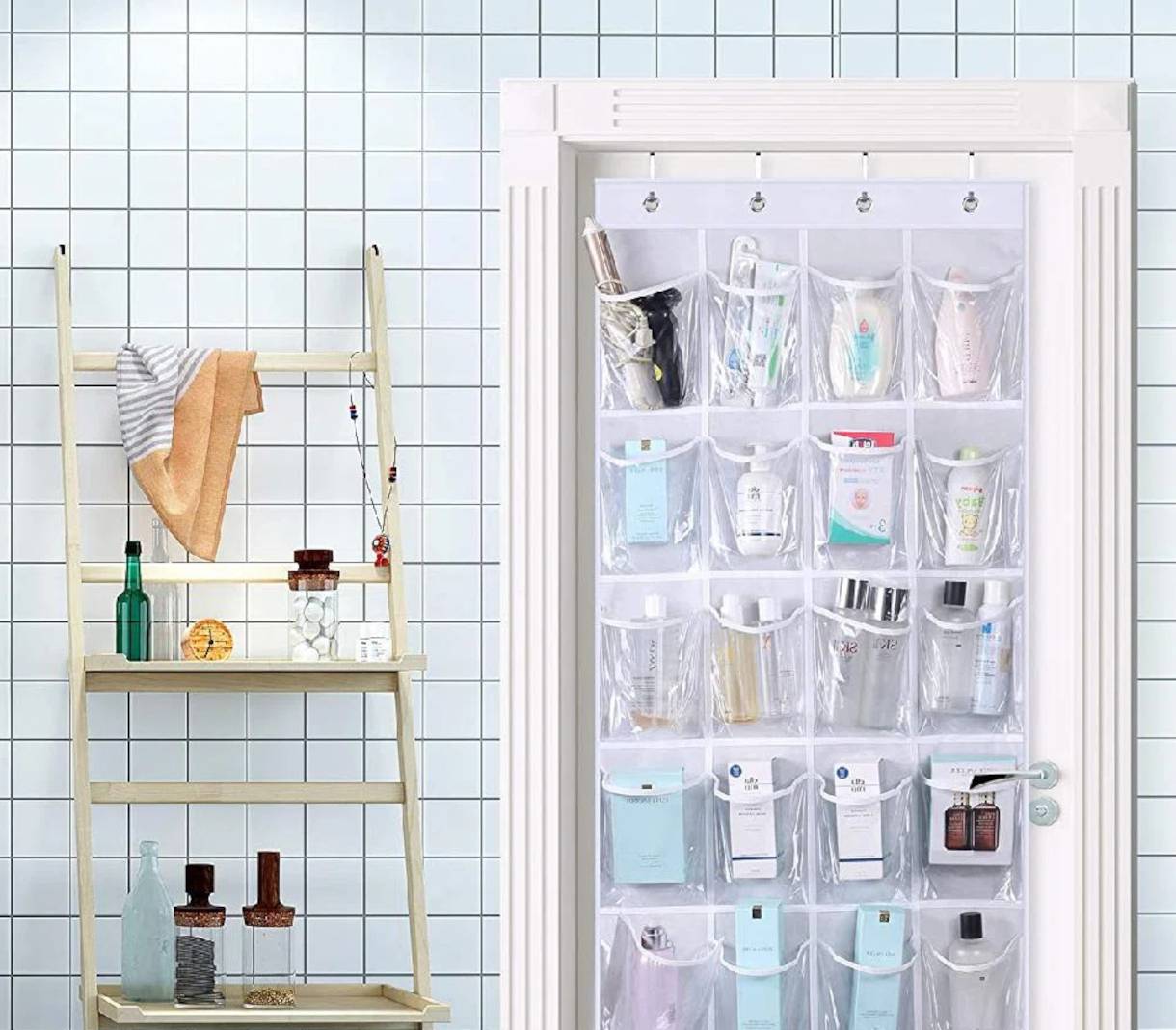 A mesh shower organizer is another great way to organize your shower gel, shampoo and other bathing necessities. Simply buy a mesh shoe organizer and attach it to the curtain rods on the inside of the shower. A shoe organizer can be hung over the bathroom door for added storage. This shoe organizer from Wayfair. External Link. Opens in new window. demonstrates the idea perfectly.
Wine Rack for Towels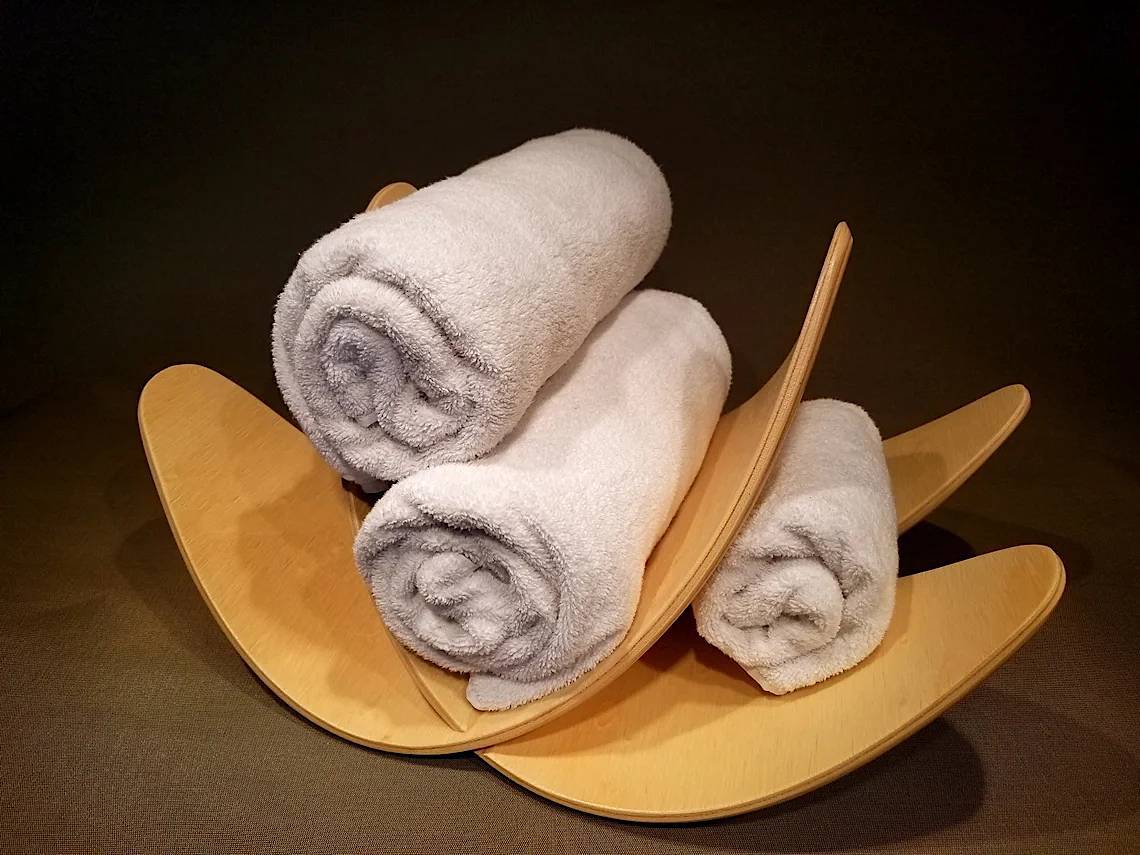 A new or vintage wine rack could be useful in the bathroom. Simply set a wine rack, such as this one from Etsy. External Link. Opens in new window., on your countertop for instant storage of your extra towels.
Makeup Organizer
Organize your makeup by putting it in one of these clever makeup carousels. This caddy with six compartments offers quick and easy access to cosmetics. Log on to Amazon. External Link. Opens in new window. to find more about this handy product.
Options in Mighty Small Homes
The various models and sizes of prefab home kits offer maximum versatility with vaulted ceilings and open floor space that can be customized to your needs and style. The vaulted ceilings offer space for a loft room for guests, a second bathroom, and storage. Space under the stairs leading to the loft can also be converted to storage, depending on the style.

New small home need not compromise your living space. 
See the models and sizes available. Contact Mighty Small Homes.. External Link. Opens in new window.